live reviews
"Spikedrivers on the main stage with their take on down home in your face blues..." Ealing Blues Festival
"This classy trio make style and rhythm effortless..." Boogaloo - Bournemouth
"Three superb musicians who demonstrated the mastery of their instruments and the pure pleasure they got from performing." Shetland Folk Festival
"The Spikedrivers were simply the revelation of the festival." It's Mojo Music Time
Tenby Blues Festival
18 - 20th November 2022


John Michell
Saints & Sinners
The main stage Friday kicked off with Smokey's King Shufflers whose set of covers was warmly received.
Saints & Sinners took us to the crossroads where blues meets gospel, strong vocals and harmonies from the whole band with Fran McGillivray's voice on the medley of 'Wade In The Water/Take Me To The River' a highlight.
John Mitchell
Photo courtesy of Dave Green
Spikedrivers
What an absolute cracker. The final Emsworth Music Club gig, for 2021, was nothing less than stunning, particularly for those seeing the Spikedrivers, for the first time. I'd personally seen them 6 or 7 times and this was probably the best of them all. The quality on display was no different but, for me, what made it exceptional was the venue. Previous occasions had seen them in larger venues, very often separated from the audience by a dance floor. But, this is a band enjoyed best, in my opinion, up close and personal.
It soon became obvious that this was an audience loving everything that was presented to them and when asked to participate in the "oh, yeah's" of Train Done Gone, they did so with tremendous enthusiasm. This was seen again in the slightly risqué, All About You and Your Big Fat Ass, which prompted Ben to say this was the best response they had ever had to the song.
Blue Trash, Blues To The River, We Wonder Why, Steady Rollin' Train, Easy Money In Hard Times, Laying Down Lincolns, Urban Love Boogie, and Summertime (one of 2 encores) were all included in the set, expertly played and sung by this wonderful trio of musicians. Ben Tyzack (guitar & lead vocals), Maurice McElroy (drums) and the lovely, smiling, Constance Redgrave (bass) are the Spikedrivers and to limit them to one instrument each is an injustice, as they play an assortment and, indeed, Ben limited himself to just 4 guitars, last night. This is a band that has been together for 20+ years and it shows. They love what they do and their on stage presence quickly transfers to the audience. As a consequence, there was a room full of very happy people and the reaction of the band members at the end, showed just how much they had enjoyed it, too.
Thanks to the band and the club for a terrific night and look forward to more of the same in 2022.
Alan Childs
Photo courtesy of Colin Thomas
Mycenae House, Stourton
29.10.2021


Greenwich Visitor
Saints & Sinners
Music from the Cross to the crossroads, promised guitarist Ben Tyzack as Saints & Sinners took to the stage at Mycenae House. And he wasn't kidding – what followed were 21 great songs that swung seamlessly and brilliantly between gospel and blues.
The band is a merger of longstanding and much-loved outfits Fran McGillivray/Mike Burke and Spikedrivers' trio Tyzack, Constance Redgrave and Maurice McElroy. And the array of instruments they play between them – guitars, banjo, bass, harmonica, flute, drums, washboard and other assorted percussion – makes for a sensational sound.
The five of them set the mood at the outset, opening with their stonking version of the traditional Keep Your Hand On The Plow which featured a dazzling guitar duel between Burke and Tyzack against the driving rhythms of McGillivray's bass and McElroy's drums and a ringing throb created by Redgrave using only a triangle. It was magnificent.
And the artistry never waned. The century-old hymn Jesus Is Getting Us Ready For That Great Day started Staples Singers-style before evolving into 1970s' funk, Up Above My Head centred on a delicate Burke solo and I Got My Mojo Working would have had Muddy Waters marvelling at Tyzack's slide-playing.
St James Infirmary Blues may have its roots in old Bristol but Saints & Sinners reinterpreted as a laidback anthem that would not have been out of place in Haight-Ashbury circa 1965. By contrast, the next song was a moving spiritual in memory of the legendary abolitionist and former slave Harriet Tubman.
No blues artist is more iconic than Robert Johnson and the band gave us three contrasting songs credited to him. The seductive Come On In My Kitchen featured a terrific bass duet by McGillivray and Redgrave, Red Hot showed Johnson was capable of being joyful as well as gloomy and Crossroads – well, it's where it all started and stands alone in the blues canon.
The first half of the gig ended with a fabulous rendition of Jesus On The Mainline which for me was up there with Ry Cooder's Paradise And Lunch recording.
The second set continued where the first had left off, with great versions of Train Done Gone, Down To The River To Pray, I'll Fly Away and Stuff Smith's glorious 1930s song about substance abuse, If You'se A Viper.
Most bands might have been happy to close with such a showstopper – but not this one. They launched straight into storming versions of Born Under A Bad Sign and Johnny Winter's The Mojo Boogie before switching gear once again with a stunning take on the spiritual Wade In The Water which in turn segued into pulsating renditions of Take Me To The River and They Call Me The Voodoo Woman.
By contrast, the final song before the encore was a lovely, deeply emotional gospel version of the 1907 hymn Will The Circle Be Unbroken.
This was yet another great gig put on by Sonic Promotions.
Miles Hedley
Cotswolds Distillery, Stourton
13.08.2021


Blues In Britian
Guy Tortora and Ben Tyzack
A full house, at tables of course, enjoyed the best part of two hours, Tortora and Tyzack opening with a very apt song 'I've Always Been A Travelling Man' and Bob Dylan's 'Buckets Of Rain'. Next up was some real blues, a version of Sleepy John Estes' classic 'Going to Brownsville', Guy moving to mandolin, Ben on both guitar and harmonica, the deep rich sound of the music and Guy's vocals perfect for that song.
Ben's solo spot included The Spikedrivers' 'Midnight Mademoiselle' and his take on Doc Watson's 'Deep River Blues' along with interesting anecdotes about both songs. With Guy back on stage the audience was treated to 'Another Blues Stringer Back Home' and 'Poor Boy Blues' Creedence Clearwater Revival's 'Green River' opened the second half before the duo did 'Call Me The Breeze which they'd recorded for an EP.
Guy's solo included his own song, 'Coffeeville (Anywhere but Here)'. 'I Need a Car (who knew Essex and The Delta had so much in common?) and the gospel blues classic 'Wayfaring Stranger'. 'Easy Money in Hard Times' is always a highlight song and 'Laying Down Lincolns' (another Spikedrivers song) got an airing before 'I Am A Pilgrim' rounded off the evening, a superb set the full house thoroughly enjoyed.
Pete Clack
Tuesday Night Music Club
10.08.2021


Ken Jackson
Saints & Sinners
Fabulous band this evening in the shape of Saints and Sinners . A masterclass in Blues and Gospel . All 5 band members are vocalists ,we had two Bass players ,2 percussionists and two guitarists along with Harp and Flute playing ,Banjos and almost any other instrument you could get a sound from .
We also had a very informative narrative superbly voiced by Maurice McElroy who was also wonderful on drums. Ben Tyzack on various guitars ,Harp and Brasso tin ,Fran McGillivray wonderful on Bass, Constance Redgrave also wonderful on Bass and percussion and Mike Burke on various guitars also. All 5 playing their part in providing fine vocals and a superb evening entertainment.
Simon and Suzie providing superb sound ,which was no mean feat given the amazing array and quantity of different instruments. Richard Dunning was as always a superb host and it is thanks to him we get to see so many varied bands. Thanks also to the amazing and friendly bar staff.
Ken Jackson
Tuesday Night Music Club
10.08.2021


Haydn Hart
Saints & Sinners
An evening of pure, unbridled joy is the best way to describe the latest visit to the Tuesday Night Music Club by the wonderful Saints and Sinners. With their close, dead on point harmonies and superb musicianship the band took us from classic gospel to the devil's Blues. We were regaled with stories of how some of this music came about during the harsh days of slavery and shown how music was a true saviour during those dark times.
Saints and Sinners are Ben Tyzack guitars and harmonica, Fran McGillivray bass, guitar and percussion, Mike Burke guitars, Constance Redgrave bass and percussion and Maurice McElroy drums and percussion . All members of the band take part in the rich vocal that carries on throughout, with everyone in perfect, joyous harmony.
Those in attendance were sent home with their spirits soaring after a journey to the belly of the blues and a glimpse of slave gospel.
Thanks to Richard and Rosalind for their continued efforts in maintaining the Tuesday Night Music Club as the top venue in the country.
On nights like this there really feels like there is no limit to this excellent club's true potential. A great band, a great bar with great bar staff, great sound (Simon Taylor take a bow) and last but not least a great audience.
Haydn Hart
Cotswold Distillery Sessions
24.09.2020


Blues In Britian
BEN TYZACK-Solo
Huge thanks to Tim Porter and the folks down at the Cotswold Distillery for this latest gig during these 'no live show' days. Throughout the lockdown these online shows have been just the ticket to keep blues music fans happy! This week featured one of the most popular blues artists in the UK, Ben Tyzack from The Spikedrivers. Fresh from reviewing their latest album Saints and Sinners, it was great to catch up with Ben, and enjoy an hour of his own songs and ones that inspired both his playing and his music career.
Gently warming up, 'to get the fingers flowing again' he went into a nice little boogie before bringing one of his own (and a Spikedrivers live favourite) in the slide filled 'Love Her With A Feeling'. His Hofner F Hole guitar's rich, full sound filled the room (his library, I think, by the bookshelves behind him). Wishing everyone well, he continued with another of his own songs 'Inspired by those years ago and those greedy bankers, 'Easy Money In Hard Times'; which end of saints and sinners were they ? He followed this one from The Delmore Brothers, 'Deep River Blues', Ben explained how to get the tones for songs like this playing bass and finger style together, it worked perfectly and certainly worth the effort learning it.
Now's the time for a brand new song, one I've written during this lock down period' Inspired by these current times, 'Who Are We' is one of several Ben's written during this time. Then another , this time inspired by a holiday in France and a cat standing on the table 'Coco The Cat' with a neat play on words for all the cat lovers !
From The Spikedrivers Blue Trash album, the title track; always featuring some really tasty slide this was no different. A lesson in blue's slide tone and feel, and a great little song too. 'Laying Down Lincolns' (surely one of the most popular tunes Spikedrivers have ever done) was inspired when Ben's family moved home in the USA to Iowa, famous for its fields and farms everywhere. 'But we kids liked to play on the railroad tracks, pretending we were hobo's'! This song brings those days alive again, like so many railroad songs do.
It was time, he said, for his 'more sophisticated jazz chords' in 'The Garbage Man Blues' (not the dirty side but the vastly important side of it for us all; they clear away our rubbish; before it was time for just a couple more...amazing how fast these hours go ! So a Robert Johnson song got into the set, one of Johnson's that he wrote it in the 30's didn't do that great until Elmore James later added some roaring slide, and again in the 60's when Peter Green's Fleetwood Mac performed it. Ben tore the place up with a fully rousing version of 'Dust My Broom', including a slower passage featuring more of his tasty slide in all its beauty. 'Scarecrow Eyes', a gentle instrumental, brought a hugely enjoyable hour to a close, and again rekindled the longing for the return of live music in our eyes.
Thank you, Ben Tyzack through for a superb, friendly and highly enjoyable set of your great music. See you soon !
Pete Clack
Blues Bar Tring
20.08.2020


Blues In Britian
Saints & Sinners
Another fabulous outdoor gig operating under Covid restrictions, the third put on at Pendley Court Theatre by Tring Blues Bar. It was clear that the band were enjoying themselves as much as the audience and that came across in their music.
The concept was clear; giving everything authenticity as well as a theme: blues is the devil's music, but with roots in gospel and American slavery. Ben Tyzack guitars and harmonica, Fran McGillivray bass, guitar and percussion, Mike Burke guitars, Constance Redgrave bass and percussion and Maurice McElroy drums and percussion (and everyone taking on vocals!) gave great texture to the music. The harmonies at times five-part, were wonderful and gave a real gospel vibe to proceedings. They finished with Take Me to the River, Voodoo Woman and Will the Circle Be Unbroken which gives you a good idea how they mixed it all up. Their arrangements were imaginative and far from predictable.
Telling stories of slavery and the coded messages in many songs, and the role of Harriet Tubman (look her up) in civil rights, these guys are serious about their music and it showed. Their Robert Johnson trilogy was powerful but, as always, with enough of themselves in each song to give a nice little twist. The two ladies on bass was a great example of how they work: doing a phrase and response duet in one number. They were rarely on bass at the same time: Fran playing guitar, Constance on percussion (often a washboard, which also added a flavour of the Deep South!) Hip Shake was a great crowd pleaser; Death Came A Knocking a spiritual
The sun set, the evening got a little cooler, the music rocked on, the audience partied…everyone went home happy! If you don't live too far away check us out, we haven't sold out yet – but we're getting mighty close. A huge thank you to the Court Theatre for helping us out during these strange times.
Moz Copestake
Blues Bar Tring
20.08.2020


Blues In Britian
Saints & Sinners
Spikedrivers
Several years ago I first saw the Spikedrivers at Dusty's Blues Club and was totally blown away by their music. So it was a real treat to hear they were appearing at Bletchley Blues Club; it had been many a long year since The Spikedrivers last appeared in the Milton Keynes area.
On their long-awaited return they were simply magnificent and they gave us a superb evening's entertainment. They encompass the blues, gospel, Americana, (and even an olde English ditty pertaining to cycling). The Spikedrivers are storytellers, you are led into the songs and a little of what is behind the lyrics.
They performed with passion and the audience was swept along as the evening progressed, and there was plenty of opportunity for the Bletchley Blues Choir to exercise their vocal dexterity. Ben Tyzack displayed his artistry on his many guitars, Constance Redgrave on bass, washboard and various percussion; and last but not least local lad Maurice McElroy on drums and percussion. Their singing and harmonies were splendid, personally I think they are one of the best acts one the UK Blues circuit and they never disappoint. As an historical aside, Maurice lived in Bletchley and went to school there. It is said that he was asked to leave the Conservative Club for the sin on trying to consume beer at the tender age of fifteen!
Image and words Mark Stasiuk
Swangae Blues Festival
5-8 .03.2020


Blues In Britian
Spikedrivers
The Centre was electric in anticipation of the arrival of the next act! Another quick change-over and the sound man for the weekend, Nick Hyde was ready… As one of the hardest working units on the circuit, Spikedrivers came, they saw and they conquered! An outstanding unit of Ben Tyzack on many guitars and vocals, the lovely Constance Redgrave on bass/vocals and assorted percussion: plus, Maurice McElroy on vocals/drums/percussion.
The stage was set for the first of two shows this afternoon. Kicking-off with Train Done Gone, this set the pace for the quality playing that was to follow; a trio of tunes featuring Maurice on Cajon as the band moved through some tracks from their latest CD offering Across the Water is a very fine album and the title track went down a storm, along with Gypsy Wind, Big Fat Ass and Lil Red Rooster, before ending the first set with a stunning version of Summertime. It was only early Spring but the room was hot.
The finale brought Spikedrivers back to the stage. The capacity crowd witnessed a little over sixty minutes of the mastery and magic kicking-off with Soul Searching Blues; the trio tore through Stop Breaking Down into Call Me The Breeze and before you knew it, Hip Shake and No Expectations. Two encores, tons of CDS sold and a very large bunch of music lovers having had another fantastic day in Swanage.
Organiser Steve Darrington and Bob Hokum deserve a nod for creating a very fine platform for acoustic music at the festival. Mark Stasiuk worked his socks off providing a seamless link between the acts and Nick Hyde live on his nerves making sure everyone had the sound they needed to thrill a lovely audience. Everyone left totally knackered but hopefully looking forward to doing it all over again in October.
Chris Woods, Sue Partington, Dan Green and Nick Hyde
Riverside Club, Staines
19.12.19


Blues In Britian
Saints & Sinners
What could be better (in this season of giving) than to receive a generous two-for-one deal? That was the gift they gave us at Staines Riverside Club when we saw the fabulous Spikedrivers play alongside the sensational Fran McGillivray Band (with Mike Burke) in a special show of "Saints & Sinners".
We aim to bring you our interpretations of blues and gospel… Ben Tyzack of the Spikedrivers told the appreciative audience right at the start. A big stew-up of sounds, if you like. "And it's true, the gumbo that these talented musicians brought to the good people of Staines was a "holy trinity" of spirituals, sharp blues and zesty rock'n'roll. Beginning with the traditional gospel number Gospel Plow (Hold On) that was made notable of Odetta in 1961, the outfit brought smooth combings of guitar, delicious choral melodies, double bass lines (double, as in two of them!) and ripples of elegant rhythm. Other songs, such a smooth Marvin Gary–ish soul version of the traditional gospel number Up Above My Head (rendered with an added soupcon of funk) resonated with the feeling of sweet victory over sin…
But alongside such sacred songs were more obviously turbid numbers, like Got My Mojo Working with its reference to Louisiana Hoodoo. This song danced with the devil as much as the fast and urgent interpretation of Cross Road Blues (Robert Johnson 1936) that came later in the show. Here there were glorious backing vocals, guitar howls that ripped through the night air, and an edgy feeling of hustle & bustle that would not have been out of place at Sun Studios around 1952.
We were told that many spirituals were written in code: for example, Wade in the Water probably helped fugitive slaves by warning them that the dogs had been released. Or the Jordan River would correlate with the Potomac, once you'd crossed the Nations River you would find yourself in the promised land. So the evening was instructive as well as being highly enjoyable.
Fran's nuanced vocal work evoked Elkie Brooks (in her Vinegar Joe days) while Mike's expressive finger-work was skilful and inventive, Ben's voice was firm and vigorous and Constance's voice was silver-toned and soothing. All the while the imaginative percussion was joy.
The two-bands-in-one of the Saints and Sinners combo produced a charming iridescence and brought a sincere commitment to authenticity. This was an equanimous concert, delivered by confident and cool-headed music professionals who brought honeyed rhythmic cadences, easy-street rock'n'roll highlights and dignified call and response verses that simply slid off the tongue.
Another exceptional night of superlative music at the Staines Riverside Club.
Neil Mach
Image: Sarah Reeve
Bournemouth Boogaloo Blues at The Heathlands Hotel
29.11.19 – 02.12.19


Blues In Britian
Spikedrivers
Friday Evening: There are few bands more popular than the wonderful Spikedrivers, everyone knew that with Ben Tyzack, Constance Redgrave and Maurice McElroy we were in for a real blues treat, the title song from their new album Across the Water, opening the set.
The band's first album appeared twenty years ago, so many songs from all their albums through the years came into the gig, plus a few familiar blues classics like Stop Breaking Down, Talk To Me Mama, Love Her with a Feeling with Ben's guitars pouring out lots of musical goodies.
The band have over the years become a tight unit; not too loud, but a trio of outstanding musicians that again soon filled the dance area. Maurice did a nice take on JJ Cale's Clyde all about the bassman, before they upped the tempo again for songs such as Steady Rolling Train, Hip Shake Baby and Train Don Gone.
Spikedrivers are a band that draws audiences to them, not only through their music and musicianship (which is as said amazing) but their friendly attitude to things and those constant smiles. They enjoy it as much as do those hearing them. A band that will always be more than welcome at any event
Saturday Afternoon Acoustic Session: The day began with another easy session by the Spikedrivers, neatly summed up as back porch blues. Again, one of those that would have been nice to go on much longer, but forty minutes before the band left, following some good CD sales.
Image and words by Pete Clack
Crawley Blues Club, The Hawth, Crawley
21.06.19


Blues In Britian
Ben Tyzack & Brooks Williams
A first for club and artists alike with this duo's first live gig, although both have played here many times, Ben with the Spikedrivers and Brooks with Hans Theesink most recently.
There was a palpable air of anticipation as they started with Lightning Hopkins' Bad Luck and Trouble which had a Doc Watson feel, the interplay between the two such that you felt they'd been playing together for a lifetime. Ben took over the vocals on an old Spikedrivers tune Whiskey River Blues which I'd never heard before despite seeing them numerous times. Books' self-penned Gamblin Man was inspired by listening to the Everly Brothers back home in Statesboro, Georgia on an album called Songs Our Daddy Taught Us: we were immediately transported to a front porch somewhere in the southern states with a mint julep in our hands.
Brooks reminisced about going to jazz college at the age of forty; however, being steeped in the blues he would drift off and reimagine the tunes! One such number was a showstopper, Thelonius Monk's Blue Monk, played as though adopted by Mississippi John Hurt; with people already asked for an album this must be the first track, and may be called Blue Eyed Monk by that time. Crawley Blues has been graced by innumerable fine guitarists and this stands alongside the best. They closed with Doc Watson's Deep River Blues; a crowd favourite, having seen it played by them individually before. Once again it showcased their different and complimentary guitar styles with harmony; they must work on the lyrics though, as visited Muscle Shoals several times, but nobody was too concerned as they sung along.
Ben started set two with Hesitation Blues swapping vocals and guitar licks, before Brooks took the lead on Danny Barkers Save The Bones a beautiful melody with big jazz chords dedicated with subtle humour to the vegetarians in the audience as an omnivore. I have to say it was a delight. A change of mood from Ben with a song inspired by something he heard once about the most depressing day in the calendar. Bluest Day proved that the blues are just as relevant as they ever have been; lyrically superb; listen to it every January 21st. You may have thought the next tune would be up tempo. However Brooks sang Distant Memory which he penned with Boo Hewerdine (State of the Union) in the style of Sarah Vaughn. With any other musicians this would not work, however with Ben and Brooks the audience were uplifted
Brooks was born in Georgia and Ben spent his formative years in South Carolina, therefore a nod to Southern Rock was totally in keeping with Ben's Simple Man, written by Lynyrd Skynyrd. Its hard to imagine a segue into a Broonzy classic Keep Your Hands Off Her, however such is the extent of their knowledge of music that is was a perfect fit. Closing out the show Brooks wanted to dedicate Something You Got to two New Orleans artists who passed recently, Spencer Bohren and Dr. John, both of whom played at the Hawth. It turned out to be an uplifting singalong with the audience fully participating; it was one of those special evenings. The encore was another dedication to the late Johnny Dickinson, KC Douglas's Mercury Blues, in the style of Chuck Berry. What a terrific send off for all of us privileged to have witnessed the first of what we hope may be many more gigs with Ben and Brooks.
Wheelman
Emsworth Blues Club, Hampshire
26.04.19


Blues In Britian
Spikedrivers
Back in January, we saw the birth of the The Emsworth Blues Club, in a smallish but comfortable venue, primarily set up to feature acoustic shows. Last night involved a change of venue for the first of the occasional, full-electric gigs, and what a gig it was too!
The Spikedrivers came to Chidham Village Hall in the deep Sussex delta and proceeded to give us their very own, inimitable style of blues, which went down a storm. I've seen this band quite a few times and have to say that Ben, Constance and Maurice gave as good a performance as I'd previously seen from them. It should be mentioned that this was despite Constance suffering with a bad head cold which affected her throat and hearing. You would not have known by her singing but by the end of the evening it had become far worse. Well done Constance, you're a trouper and a warrior! Besides her bass and having her trusty old Selmer amplifier replaced this evening by a brand new mini bass model which had its debut, she also played her 'breastplate washboard. Maurice stepped down from his drum kit to play a Cajon and clay-pot Udu drum for three numbers. Supporting this throughout there was the strong voice and stunning playing of Ben; either picking, fingerpicking or sliding on his acoustic, six-string and twelve-string guitars, at times creating some effects that would have put Jimi Hendrix to shame.
Any Spikedrivers gig wouldn't be complete without some of the favourites and many of them were included; Little Red Rooster, Train Done Gone, Blue Trash, Young & Stupid, Steady Rollin' Train, Shake Your Hips, Two Left Feet, Laying Down Lincolns, Stop Breaking Down Blues etc. From the latest album, hot off the press, were Across The Water, We Wonder Why and the encore (and surprise of the night), George Gershwin's Summertime. The first live version of that song I heard was back in 1960, sung by Ella Fitzgerald.
A terrific night, enjoyed by all who attended. If this band happen to come your way, and you've not seen them, make sure you get a ticket for a night and enjoy the experience of listening to a band who know their stuff.
Words Alan Childs
Image Chris Fosbrook
TSBF Scarborough 2019
21-24.03.19


Blues In Britian
Ben Tyzack & Guy Tortora
Kings of the stage Tortora & Tyzack, no strangers to the festival, Guy Tortora and Ben Tyzack never fail to deliver great camaraderie and music.
Words Rosy Greer
Emsworth Blues Club
26.04.19


Facebook
Spikedrivers
If you weren't at the Spikedrivers tonight you missed a corker. WOW what a band.
Emsworth Blues Club
And a posting from a friend and member of the audience lan Childs:
Back in January, we saw the birth of Emsworth Blues Club, a smallish but comfortable venue, primarily set up to feature acoustic shows. Brent Hutchinson had the privilege of opening the club and since we have been wonderfully entertained by Zoe Schwarz & Rob Koral, Pete Harris & Jon Vaughan and Mark Harrison.
Last night involved a change of venue for the first of the occasional, full electric gigs. What a gig it was too!! The Spikedrivers came to Chidham Village Hall and proceeded to give us their very own, inimitable style of blues, which went down a storm. I've seen this band quite a few times and have to say that Ben, Constance & Maurice gave as good a performance as I'd previously seen from them. It should be mentioned that this was despite Constance suffering with a bad throat which, by the end of the evening, had become even worse. Well done Constance, you warrior! Besides her bass, she also plays her breastplate washboard, whilst Maurice leaves his kit to play a tea chest & clay-pot for 3 numbers. Throughout there is the strong voice & stunning playing of Ben, either picking, fingerpicking or sliding on his acoustic, six string & twelve string guitars.
A Spikedrivers gig wouldn't be complete without some of the favourites and many of them were included. "Little Red Rooster", "Train Done Gone", Blue Trash", "Young & Stupid", "Steady Rollin' Train", "Shake Your Hips", "Two Left Feet", Layin' Down Lincolns", "Stop Breakin' Down Blues" etc. From the latest album, hot off the press, were "Across The Water", "We Wonder Why" and the encore (and surprise of the night), George Gershwin's "Summertime". The first live version of that song, I heard back in 1960 sung by Ella Fitzgerald.
A terrific night, enjoyed by all who attended. If this band happen to come your way, and if you've not seen them, make sure you get a ticket for a night you'll be glad you experienced.
Dusty's Holmer Green
12.12.18


Blues In Britain
Saints & Sinners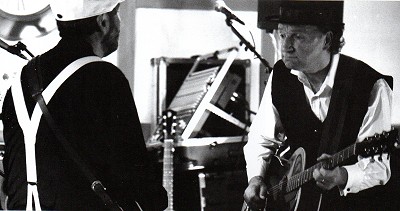 On a cold winter's evening in the deepest, darkest recesses of Holmer Green, there were many weary travellers gathered who can "testify" that they"witnessed" the musical miracle that is Saints and Sinners. Glorious harmonies, imaginative arrangements of a superb selection of songs, delivered to perfection.
Saints and Sinners are a collaboration between The Spikedrivers (Ben Tyzack, Constance Redgrave, and Maurice McElroy), and Fran McGillivray and Mike Burke. They play the blues from the heart, from Down in the River to Pray, through a fabulous arrangement of Born Under A Bad Sign, pausing at the Crossroads to Wade in The Water and many other fine songs. Between the songs, some great banter and introductions: I really enjoyed Maurice with his history lesson on the significance of water in many of the songs.
The evening ended with a standing ovation from the "converted". One overheard remark summed it all up rather nicely, "THIS" is what live music is all about!"
Do not miss the chance to go and see Saints and Sinners if they are in your area. They really are too good to miss.

Image and words Mark Stasiuk
The Tuesday Night Music Club
15.01.19


Facebook
Spikedrivers
The Tuesday Night Music Club was privileged to host brilliantly innovative Spikedrivers last night and what a fantastic night we had! Ben Tyzack, Constance Redgrave and Maurice Mcelroy - three fantastically talented musicians - brought their unique blend of blues, rock, gospel - and made this a night to remember. From the moment they took to the stage to the final note of 'Summertime' the room was in the palms of their hands. Ken Jackson puts it best…..

"An enthusiastic audience at the TNMC greetedThe Spikedrivers before they even played a note last night which is always a good sign and boy they didn't disappoint. They have a lot of material to call on with 7 albums under their belt and the 8th imminent and they covered a vast selection of Juke Joint blues Slide guitar a plenty, Harmonica and wonderful bluesy vocals. Railroad songs, Train songs and even a bicycle made for two. This trio comprising Ben Tyzack on numerous guitars, Harp and Vocals, Maurice McElroy on Vocals, Drums and every other percussion instrument you could think of and Constance Redgrave on Vocals, Bass, Washboard and anything else she could get a sound out of. These guys are wonderfully talented and I loved them from the first to the last note. Their two sets flew by and culminated in an ovation and a two song encore. Sound last night by Ross and co and was wonderful as usual. Thanks again to Richard Dunning for finding yet another great band to grace the stage at the Tuesday Night Music Club"
Words Haydn Hart
Old Bush Blues Festival 2018
19.08.18


Blues In Britian
Spikedrivers
Back to the business of blues and the glorious Spikedrivers awaited; original engaging, with a carriage full of railroading songs. Track-laying brought to life by Constance on bass and washboard, Maurice on percussion of any kind, and Ben Tyzack on a mixture of weather-beaten acoustic guitars, brought to life with impeccable finger-picking and slide. The ghost of that great spike-driver himself John Henry was raised; Maurice sat, jug to hand; Constance brushed up on her steel vest, pouring out a measure of Blue Trash. The Spikedrivers dazzled and entertain all the way through, to clean up with Dust My Broom.
Words and Images: Graham Munn
Top Secret Blues Festival 2018
Scarborough 16-18.03.18


Blues In Britian
Spikedrivers

Despite the cold and wild wind, this exciting well-run festival in the Spa Complex was a resounding success.

Sunday on the Main Stage the Spikedrivers, a fantastic stomp and holler band, provided great entertainment, fronted by Ben Tyzack on guitar with the charismatic Constance Redgrave on bass and Maurice McElroy on drums. A fabulous set ending with guest Guy Tortora and a weird and wonderful country blues with the addition of a washboard to add to the mix!

A fabulous weekend! The weather could have been a problem, but once settle into the superb venue we were all warm and cosy. Many thanks go to Mark Horsley and the band of volunteers for all the hard work and to the sponsors who made this excellent festival possible
Rosy Greer
Image: Jon Ashton
Top Secret Blues Festival 2018
Scarborough 16-18.03.18


Blues Matters!
Spikedrivers

Sunday, main stage, the Spikedrivers: their blend of music was sharp and punchy and for a trio some full noise to enjoy, exciting and innovative, all sharing vocals and instuments, including washboard.
Then Downstairs for the guitar virtuosos Guy Tortura, this time with Ben Tyzack, full of rootsy slide guitar work and even some Gospel in the mix on That's No Way to Get Along. Add ragtime and audience participation again, all good fun.
Colin Campbell
Ben Tyzack and Guy Tortora
Hawth, Crawley 16.03.18


Blues In Britian
Ben Tyzack & Guy Tortora

Both Ben and Guy have a rich history playing the blues US-style, with the Spikedrivers and Guy Tortora band respectively. They also both have a long association with Crawley Blues Clue. It was the club's head honcho Tony Molloy who first suggested they form a duo several years ago. Due to its overwhelming success they've been taking time out from their bands to tour as a duo every year since.

They are ideally suited to each other although they play a similar style, they are nearly polar opposites. Ben's voice is smooth and mellow; Guy's brighter and grittier; Ben's slide playing on his large vintage guitars gives off some hauntingly beautiful tones, Guy effortlessly fingerpicks and slides his way along a little parlour guitar and mandolin.

They played a selection of self-written pieces and older classics with some surprises. Taj Mahals Lovin' In My Baby's Eyes came across as a slow melodic love song with some great harp playing from Guy. Ben then did a solo slot opening with John Henry the Steel Driving Man. Ben started it with some lovely slow slide playing and kept the pace down throughout, allowing his voice to take the lead. There have been many songs about John Henry but this is probably as close to the original as you will get. There was a theme started when Ben played Riding With My Baby, a walking blues about a bicycle (interspersed with the chorus from Daisy with audience participation). He ended his solo set with a Jimmie Vaughan favourite Six Strings Down.

Guy played his own short solo set continuing Bens transport theme with I Need A Car, a self-penned number Guy dubbed Californian Blues because in California you just gotta have a car

With Ben back on stage there was more audience participation in Glad That Walls Can't Talk. They ended with the Spikedrivers number Laying Down Lincolns, a variation on a railroad song the Lincolns being US pennies and a childhood game Ben used to play where they put pennies on the tracks to see if they would fall off or get crushed by the train's wheels.

For the encore we were treated to Robert Johnsons They're Red Hot, a fast ragtime with Bens horn section made out of a kazoo and a Brasso tin, unique and effective.
Ben and Guy are like old friends to the long-time members of this club and were received as such

It was a lovely laid-back relaxing evening as many of the club's gigs are, with two of the best in the business doing what they love

Words and Images: Graham Hutton
Boogaloo Blues Weekend - Bournemouth
02 Dec 2017


Blues In Britian
Spikedrivers
Then it was time for one of the most popular bands in the country, yes, it was time for The Spikedrivers, Ben Tyzack, Constance Redgrave and Maurice McElroy. This band have been playing together seventeen years and in Ben Tyzack have one of the absolute finest guitarists around. Whether playing slide or driving the band along he is outstanding, a lesson to all aspiring players in style, tone and how to use your skills for full impact.
Their mix of blues, down-home music and good-time songs with all three singing makes for the complete show. Maurice's idea for an arena song ended as one about a chicken, one from the forthcoming album Across the Water boded well, it's a great new song; songs about the bass man in Clyde, about missing the train in Train Done Gone, before their takes on Little Red Rooster and Dust My Broom. They also brought in tracks from their nine previous albums including That's All Right Mama, Lover Her With A Feeling and Shake That Thing bring to an end a set that proved The Spikedrivers are without doubt one of the best around.

Sunday dawned with what was neatly titled Hangover Blues and another chance to catch The Spikedrivers in stripped down style. Opening with a voices-only version Down To The River To Pray, before bring in their instruments into play with a slow train rolling blues Laying Down Lincolns, a Billie Holiday song, Gershwin's Summertime and Long Gone, again this wonderfully varied but superbly played short set was over all too soon.

If you've not attended a Boogaloo weekend, it's well worth it. Blues is more than the music; it's a community of fans who've also become friends. Thanks to Monica Madgwick and her team. These are great memorable weekends.

Words & images: Pete Clack
Uckfield Blues & Roots Festivalr
29 July 2017


Blues In Britian
Spikedrivers
There isn't much I can say about the Spikedrivers that hasn't already been said over the last twenty-five years. The trio consisting of Ben Tyzack, Constance Redgrave and Maurice McElroy, are one of the best bands on the scene if you are after original material with a 1930s American influence.
They go from dark and moody slide to humorous lyrics and washboard-playing at the drop of a hat. A faultless performance as always, they are firm favourites with the Uckfield audience, having performed at the very first festival.
It is quite obvious they they love what they do, long may they continue.
Graham Hutton & Sarah Reeve
Bottleneck Blues club, Rochester
30 May 2017


Blues In Britian
Spikedrivers
Spikedrivers are one of the most professional bands in the country: Ben Tyzack, guitars, Constance Redgrave bass and Maurice McElroy drums (plus, for a little bit of help as Maurice is waiting for an operation, the great Sam Kelly doubling up on percussion and drums tonight. We have all seen bands where all you can hear is the drummer banging away, making your ears ache yet here were two drummers in a small venue working a treat.

With Ben Tyzack on guitars and Constance playing her bass making wonderful music, their close harmonies worked a treat. Ben is recognised for his fine guitar playing but he is a fine singer too, whether in great slow ballads or the great rocky numbers. Constance and Maurice also like to sing, Conny with her rattles and metal washboard singing Grampa Was a Moonshiner and Maurice singing his chicken song; great fun and entertainment.

There were many highlights to mention their great version of Little Red Rooster with Ben's dirty swamp guitar, the fantastic Layin' Down Lincolns and when they get the audience to sing along Got my ticket… and the crowd sing Oh yea! Along come some of their train songs. My personal favourite was the great Jagger/Richards song which they finished with, No Expectations, a soft blues ballad played with passion and skill

This band stand out because they are playing country rock style blues the way they like it, not trying to be somebody else. That's why they can pack a club out on a Tuesday night.

Alan Kyle
Scarborough Top Secret Blues Festival
24-26 March 2017


Blues In Britian
Ben Tyzack & Guy Tortora
Kicking off Sunday afternoon on the Main Stage were Tortora & Tyzack, a fantastic acoustic duo. They performed a brilliant set, both are class musicians in their own right, with guitars and vocals combining for their own take on blues and Americana. A charismatic performance, engaging the audience who gave them a well-earned encore.
New Crawdaddy Blues Club
7th October 2016


Blues In Britian
Spikedrivers
OMG, what can one say!!! Awesome! This was a night not to miss and I was going to. The intention was to leave and get an early night, well, let just say, that did not happen!!!! Totally captivated by the brillance and energy and the range of music style from this band, just keeps you enthralled waiting for the next song.
The only way to listen to The Spikedrivers is LIVE, wish I could put them in my lounge, may be a squeeze, but could make them fit. An absolutely magnificant night and such a nice bunch, look forward to their return in 2017
the Hawth Crawley W Sussex
9th September 2016


Blues In Britian
Spikedrivers
Start of the autumn season at the Hawth and the return of one of the most popular bands to the venue with what we see as the original line up of Constance Redgrave bass/percussion/vocals, Maurice McElroy drums/vocals and Ben Tyzack numerous guitars/vocals. In fact, I write this review whilst listening to a live double album they recorded with us back in 2010 entitled 'Front Porch Swing'.
The evening started with a film in this case 'Crossroads' with the soundtrack by Ry Cooder featuring "Feeling bad blues" before a brief look at 'Cadillac Records' featuring Beyonce's cover of the Etta James classic "I'd rather go blind". The full house audience were clearly in the mood for the show.
The first set was a laid back trip through the southern states where you could sip mint julip under live oaks. The opening number was an acapella version of 'Down to the river to pray' evoking images of "O Brother where art thou?". Ben tells of the time when he was growing up in Iowa during the long hot summers along the railroad tracks where the children would pretend to be hobos. One of the past times were to lay pennies on the track and wait for the train to squash them, 'Laying down Lincolns'. The riff has the rhythm of the train and it showcases Ben's virtuoso guitar playing and composition. There is always an opportunity for the audience to get involved, which they do without hesitation on Jimmy Reed's classic rendition of 'Bright lights big city'. In this number it is clear that the audience are enjoying the show by singing along with gusto. The first set ended with the McDowell number 'You got to move' with its sultry slide intro followed by the sweet harmony of Constance & Maurice which had the audience clapping in sync and waiting for more.
In the next set Maurice swapped the cahon for the full kit as they played the Tampa Red number 'Love her with a feelin', which was an appropriate title as the feeling was paramount with slide guitar reminiscent of Muddy Waters. This is a band at the top of their game, playing with passion and enjoying every moment along with us, which brought back memories of that earlier live recording. Few bands cover any tracks by JB Lenoir, which is a shame therefore 'Mojo boogie' was well received.
The Spikedrivers repertoire is a mixture of self-penned tracks and covers, however you are left thinking which is which and I feel that is testimony to their love of the music and the understanding of the wider genre. If you know their music you are constantly mulling over your favourites and wondering if they are all going to be played, then you realise the evening would have to go on into the wee small hours and still you would be wanting more. One of the closing numbers was such a track, 'Stop breaking down' and upbeat foot stomper, which closed the show.
The audience rose to their feet to demand an encore and Ben took a somewhat brave decision to ask the audience, ladies first, who responded with 'Little Red Rooster' and the men, perhaps surprisingly 'No expectations'. The former associated with the Wolf and a crowd pleaser, which has a touch of 'You shook me in it'. However, the two versions are very different with Maurice beating out a hypnotic rhythm whilst the slide builds up harmonically. The vocals growl then the segue into shook me before returning to the melody line. All of which had the crowd hanging onto their every note. To conclude on the Jagger & Richards composition was an ideal way to finish the show and a stark contrast, which provided further evidence of the band's all round ability in those two numbers. An evening in the company of the Spikes is one that everyone should sample on a regular basis and next March marks the 25th anniversary of the band when they will return to the Hawth. I for one cannot wait, live music at its best.
Wheelman, Hawth.co.uk
Peak Concerts @ The Whitworth Centre
27 February 2016


unknown
Spikedrivers
When you see the Spikedrivers in concert you have to wonder what you have to do to be a really big name on the music scene. Luck? being in the right place at the right time? playing the current fashionable musical genre? who you know…? because if it was just musical panache, and sheer gutsy, fabulous musical performance the Spikedrivers would be up there, right in the top league. The Spikedrivers are simply stunning.
Ben Tyzack's blues guitar is something to behold, he is totally at one with his instrument, and very innovative with it too, then there is his voice, absolutely perfect for the blues.
But it is the whole package that makes it; the vocals of Constance Redgrave and Maurice McElroy are just right, plus Constance's pounding bass guitar and brilliant washboard and Maurice's fabulous drumming. All this conspires to whisk you away to the Deep South, beginning with the favourite "Train Done Gone" (there were several "train" songs").
Heavy blues numbers were interspersed with country blues and slower, softer numbers like "Blues to the River" whose emotional tension took everyone's breath away.
The evening drew to a close with a crescendo of numbers, an amazing rendition of "Little Red Rooster" where Ben shone as a blues slide guitar maestro. Raucous calls for encores resulted in a pounding "Baby Bye, Bye" then they tried to lower our adrenalin levels with a slower "No Expectations", but we were still pumping as we left to go home, but not without picking up a CD or two on the way.
Boogaloo Weekend - South Downs Bracklesham
22-24 April 2016


Blues In Britian
Spikedrivers
With a wealth of musical heritage behind each member of the Spikedrivers, there is no question that the performance would be flawless, but once again, the relationship between Constance Redgrave, Maurice McElroy and founder Ben Tyzack, transforms the set from being a selection of songs into an entertaining show.
They feed off each other throughout the performance; not only is the music energetic and harmonious, but so are they in their delivery. There is constant movement bringing light and shade to the arrangements and above all they exude a tremendous sense of fun.
What you see is what you get with this talented and personable trio, undemanding but beautifully executed blues and Americana with plenty of train songs and a stomping Little Red Rooster. Superb vocals and quality instrumentation, not least that lovely, chiming guitar from Ben.

Bob Chaffey & John Stannard
Image: Tracey Knight
Scarborough Top Secret Blues Festival
11-13 March 2016


Blues In Britian
Ben Tyzack & Guy Tortora
The tea-time entertainment downstairs was the duo of Guy Tortora and Ben Tyzack with a set of wide-ranging material. They opened with a stately take on St Louis Jimmy's Goin Down Slow followed by an exquisitely crafted version of Dylan's Buckets of Rain.
They also did a short solo spot each: Ben doing his own tribute to the USA in Such a Southern Place To Be and a dramatic John Henry; Guy performing two songs from his most recent CD Bluesman In A Boneyard.
They ended with some Jimmy Reed and a fun version Robert Johnsons They're Red Hot which included Ben's famous Brasso section an adapted Brasso tin used as a kazoo.
Rosy Greer & John Mitchell
Bottleneck Blues Club
November 24th 2015
Spikedrivers
The last show in November saw the return of the Spikedrivers and generated the following review
"If this is not the best music club outside of London I will eat Ben Tyzak's hat. This is my first visit to the club, having read about the Spikedrivers. On turning up, I was found a seat, introduced to the people I was sitting with and made very welcome. I felt like I had been coming here for years and the hospitality is top notch - the sound even better!
The Spikedrivers are without a doubt one of the best acts working these venues: Constance on bass, swinging her hips, Maurice setting those drum patterns and the then one of the best guitars players I have heard, Ben Tyzak, from gritty blues to gentle country ballads and with such a great voice!
This band can swing with their train songs and then go back to pure blues. They like to have fun and even the drummer sings! To finish with 'Dust my Broom' and then encore with the great rolling stones ballad 'No Expectations', leaving everybody wanting more, takes class. Thanks to the Bottleneck for a great evening and I will be coming again without a doubt.
Paul from Sittingbourne
Pontardawre Arts Centre Wales
November 7th 2015
Spikedrivers
Pontadarwe Arts Centre, with cabaret style tables all ready for the show, sadly, that meant for some of the crowd especially ' The Swansea Ladies' limited room to get up and dance. The Spikedrivers started with Train Done Gone as the trio that bring their own special blending of the blues hit the ground running back in Wales among friends.
The interplay between the band members was as ever intuitive as they created medleys and harmonies that quivered, rose and ebbed away across the glorious auditorium of the Victorian theatre. Ben Tyzack's sublime guitar work, is there a better slide player? Then adding percussion and bass from Constance Redgrave and completing the deep rootsy driven rhythms is Maurice McElroy.
The Spikedrivers are a music powered collective that lays down the groove and swirls in the blues so that the music and lyrics reverberate across and auditorium or festival field – they are spellbindingly good. Tonight, was no different with John Henry from their superb album Live In London and their version of JJ Cale's Call Me The Breeze. Tonight it was not Welsh language being celebrated but Potawatomi, Thunders Walking (jigwek bmosewat), a song exploring Constance's heritage through her grandmother's people it is a prayer and song that is offered to soldiers everywhere and a fitting moment in the set for reflection on Remembrance weekend; a song and music drenched in emotion.
Spikedrivers - What a band they are – as the vocals duties swap and the guitars change the sounds are shaped to match the lyrics with pathos, laughter the lyrical colour and texture works with the flow of guitar and rhythms. Whether on Billie Holliday's Billies Blues or Ghost Train Shuffle ending with a train whistle or Rooster Stopped Crowing with hairbrush driven washboard from Constance.
After a short break, it was time for Maurice to leave the shadows behind his drum kit and step up front for a pot and cahon display, it was great to see him looking fit again and back on stage with the band once again. Blues Trash has guitar, pot and washboard, there are the unenlightened who say this is not blues. OH Yes it is! Instruments to have lyrics that tell a story to an earthy beats that is the heart of the blues.
Maurice took on singing duties for Two Left Feet and we were all having fun. You do not have to go to the Southern States and the Delta for inspiration since their wonderful Blues to the River inspired by a visit to Burnham-On-Crouch and the river that flows into the Essex Delta.. The second set was a full-on musical tapestry with subtle contours, flashes of sparkling chords and highlights of scintillating slide guitar and the raw silk that was the rhythm that throbbed and gave the music its soul and textures. The encore was demanded as we all wanted them to play on into the night and Dust My Broom and No Expectations ended the show that left everyone with a smile on their face.
It really was great to see the Spikedrivers back in Wales tonight after a lengthy absence and they definitely didn't disappoint with their Transatlantic Blues as everyone wanted to chat with Ben Constance and Maurice and they were happy to share their time with the audience.

Photos and Text by Liz Aiken
www.bluesdoodles.com
Ashcroft AC Fareham
October 10th 2015


Blues In Britian
Spikedrivers
After fifteen years together and seven CDS to their name it is no wonder the Spikedrivers have a reputation for great music and entertaining gigs. The three piece band are heavily influenced by the US delta blues, not surprising when two of the three members are from the US.
The evening started in an upbeat way with a medley of Urban Love Boogie and Love Her With A Feeling followed by a great rendition of a JJ Cale classic Call Me The Breeze. Whilst Ben Tyzack took on most of the vocals, Constance Redgrave sang Thunders Walking, a beautiful piece partly sung in the language of her Native American forefathers. Following more original numbers the first set ended with Rooster Stopped Crowin, a humorous piece sung by Maurice McElroy.
The second set opened with Blue Trash, Layin Down Lincolns and Train Done Gone, all originals from the Blue Trash album. The set continued in the same vein before ending with Little Red Rooster and Young and Stupid encoring with a rocking version of Dust My Broom to huge applause.
Ben Tyzack is a highly accomplished guitarist and plays slide guitar in a hauntingly melodic way, something I could listen to all night. Constance and Maurice make up a solid rhythm section which supports Ben's playing perfectly. Their original pieces blended well with the tradition numbers due to their southern US influence which made the whole evening flow from start to finish.
If you are looking for an entertaining evening of truly authentic blues with just a touch of light rock thrown in then I highly recommend you check out Spikedrivers.
Graham Hutton
EalingBlues Festival 2015
July 25th 2015


Blues In Britian
Spikedrivers
The Spikedrivers are one of the biggest draws on the UK blues scene, deftly blending delta and Chicago style blues with an eclectic sense of performance that means nothing is quite what you'd expect. With a percussion selection that includes cajon, Udu drum and washboards played with hair brushes and shotgun cartridges backing the guitar and vocals of Ben they make a more than interesting noise.
That noise is more than matched by their visual appeal, for some reason you just can't look away. They aren't so much throwing shapes and putting on a show as living the music and letting it show. The set may be packed with songs you know, but they're songs you love and they're delivered with real joy and love.
EalingBlues Festival 2015
July 25th 20215

Olivia
Gourmet Gigs
Spikedrivers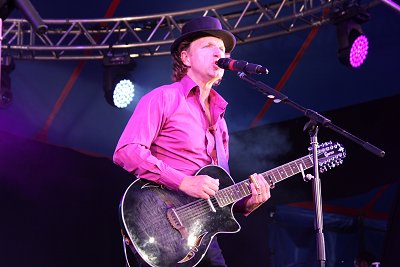 ...we were entertained by Spikedrivers who play a joyously dancy rock blues set with some beautiful harmonies. Expressive vocalist Ben Tyzack prowled the stage, playing a silky slide guitar while Constance Redgrave anchored down a solid bass – I did wander off mentally for a while though, pondering the perplexing lack of female bass players and found myself trying to name as many as I could.
Boogaloo Blues Weekend Torquay
June 19th 20215


Blues In Britian
Spikedrivers
After a break came the Spikedrivers for, believe it or not, their first gig this year, in fact since last November. Maurice McElroy, back from two operations, the last one in May, made gentle return playing various percussion while Michelle Dreeze played drums.
From the opening Mojo Boogie through favourites such as Talk To Me Mama, Hip Shake Boogie and Love Her With a Feeling, the set included Call Me the Breeze, Bright Lights Big City and Hi Heel Sneakers not to mention three songs about hens! Guy Tortora joined the band for a finale including Boogie Sis which also featured the full Tortora band.
Gloucester Blues Festival 2014
August 23rd 20214

Diane Gillard
Blues Matters!
Spikedrivers
Spikedrivers: Needless to say we stayed on our feet as these guys are just too good to let their songs and rhythms go without a stomping and dirty grooving, even on the hallowed ecclesiastical Greyfriars' turf. Brilliant guitar work and vocals from Ben Tyzack, coupled with Constance Redgrave's pounding and gritty bass lines all meld with Maurice McElroys multiple arsenal of instruments that makes up the percussion department!!
They cover about every genre of blues - rocky, earthy, Back Porch, Juke Joint, Ho Down, Piedmont, West Coast haunting indigenous American Indian beats, Western Swing and so on. Spikedrivers - a class act and hard to beat.
Followed by Connie Lush and Blues Shouter: This was a good choice on behalf of the organisers as Connie and the boys can hold their own with the Spikedrivers.
Boogaloo Blues Weekend
Norton Grange IOW UK - 25th October 2014

Bob Chaffey
Blues In Britain
Spikedrivers
The Spikedrivers are firm Boogaloo favourites and tonight's typically classy and consummately profession set was no exception. Train songs, John Henry and Call Me the Breeze and Maurice's My Rooster Stopped Crowing with its inventive percussion solo were lapped up by the admiring crowd but there was a definite sense of lost momentum in the change of dancing dynamic that could not be shaken off somehow.
Sunday afternoon saw the Spikedrivers perform their front porch or hangover set 14 years after their appearance at the first ever Norton Grange weekend. They are simply unparalleled in this environment and harmony Gospel and a boogie tribute to John Lee Hooker delighted the big crowd.
Guy Tortora & Ben Tyzack
Southhill Park, Bracknell UK - 1st Octoberber 2014

Liz Aiken
Blues In Britain
Ben Tyzack & Guy Tortora
The venue has a good atmosphere for the acoustic blues, close up and personal. The duo hit the ground running with Guy on vocals and the two guitarists providing some interesting and delightful interplay. Then Ben took the lead with stellar slide guitar and the lyrics that paint a perfect picture.

The evening format contained lots of interesting conversation from either Ben or Guy. Each took the lead in turn and then a solo slot. The two sets were full of gems of lyrical delights and guitar licks and riffs that just fell over you and sent shivers up your spine. We were treated to Guy's mandolin on a spell-binding version of John Estes' 'Going To Brownsville' with a haunting accompaniment from Ben on blues harp; and the guitars really howled on Blind Blake's 'Police Dog Blues'. Ben solo slot included Billie Holiday's 'Billie's Blues' showcasing Ben's guitar work. The we were in for a treat Doc Watson's 'Deep River Blues', a very influential number for Ben and an unexpected guitar lesson on how to get layers of sound, bass and melody! 'Such a Southern Place to Be' is biographical as we got to know a snapshot of Ben's life and influences done in an interesting, relaxed and informal style. We then had more of this exciting duo that works so well as they chatted and entertained we had Spikedrivers unplugged and in Guys solo slot his iconic track and a personal favourite 'When Cotton Was King' followed by two new numbers 'Bone Yard' and 'Boweevil' they certainly should become a mainstay of Guy's set. Ben & Guy delivered on every level and the concluding number of the set came far too soon.

We had already enjoyed a selection of guitars and their differing tones and styles but they had another instrument to give an airing to now and so we got the Ben Tyzack Kazoo with his personal adaptation a Brasso tin attached and they enjoyed some audience participation. Everyone left with a spring in their step and loved the music floating in their heads.
Words & Image: Liz Aiken
The Wrotham Arms
Broadstairs UK - 23 September 2014

Kevin Beale Channelradio
Spikedrivers
Well you people of the interweb world !! I have just witnessed one of the best live gigs I've been to in yonks !
The Spikedrivers were just absolutely amazing tonight at The Wrotham Arms in Broadstairs . Constance Redgrave, Maurice McElroy, and Ben Tyzack held the packed house spellbound with an outstanding performance of pure musicianship and expertise !
Be prepared to hear a lot more from these guys !!!!
Gloucester Rhythm and Blues Festival
Gloucestershire UK - 3 August 2014

Bill Lancaster & Graham Munn
Blues in Britain
Spikedrivers
Spikedrivers had won over many new fans at Upton the week before, with their rootsy style of Americana and blues, played out on scullery instruments by Constance and Maurice alongside the age worn acoustic guitars of Ben.
Uckfield Blues and Roots Festival
East Sussex UK - 2 August 2014

Nigel Foster
Blues in Britain
Spikedrivers
The night's headliners were The Spikedrivers with their melting pot of swampy Delta Blues, booming percussion and bass and some of the finest slide guitar playing I have heard in an age from Ben Tyzack.
These guys had the place throbbing, as visual as they were aural and it was no surprise when a number of the crowd were on their feet dancing and bopping about.
Festival Jazz Montauban
Montech Concert France - 27 July 2014
Spikedrivers
(Google translated)
Spikedrivers Ignited Park Green Happiness
It is in the beautiful setting of Happiness Green Park that took place the evening folk, blues, soul music and rock n'roll organized under the Montauban Jazz festival. The deputy mayor Jacques and Jean-Charles Moignard Bordaries hosted hundreds of spectators to take place between the trees of specially designed by the technical services of the city park.
The program for this wonderful evening, the London group Spikedrivers. Three outstanding musicians, really love their music they live every moment and who know how to share that love of the blues. Most of the songs were their composition. By Ben Tyzack on guitar, vocals and harmonica, Constance Redgrave on bass guitar, vocals and percussion and Maurice McElroy on drums, vocals and percussion spectators were excited and began to dream of the great American outdoors.
At the end of this fabulous concert, the audience was unanimous: "Shows this value, we want more!" Roll on next year with a group of this caliber.
La Dépêche du Midi
original text in French

SpikeDrivers a enflammé le parc du Bonheur Vert
C'est dans le cadre magnifique du parc du Bonheur Vert que s'est déroulée la soirée folk, blues, soul music et rock n'roll organisée dans le cadre du festival Jazz Montauban. Le député-maire Jacques Moignard et Jean-Charles Bordaries ont accueilli quelques centaines de spectateurs venus prendre place entre les arbres du parc spécialement aménagé par les services techniques de la ville. Au programme de cette superbe soirée, le groupe londonien SpikeDrivers. Trois musiciens hors pair, vraiment amoureux de leur musique qu'ils vivent à chaque instant et qui savent faire partager cet amour du blues. La plupart des morceaux étaient de leur composition. Grâce à Ben Tyzack à la guitare, chant et harmonica, Constance Redgrave à la guitare basse, chant et percussions et Maurice McElroy à la batterie, chant et percussions les spectateurs ont été enthousiasmés et se sont mis à rêver des grands espaces américains.
À la fin de ce fabuleux concert, les spectateurs étaient unanimes : «Des spectacles de cette valeur, on en redemande!» Vivement l'année prochaine avec un groupe de ce calibre.
La Dépêche du Midi
Upton Blues Festival
20th July 2013
'The Spikedrivers, back over on the sports field mixed a rootsy folk feel with stripped down acoustic blues, kitchen instruments collided with the more standard guitars, bass and drums set up, offering the festival something a little different, at times almost tribal and often haunting as the band proved why they're one of the must see acoustic blues bands on the circuit right now.'

Ealing Blues Festival
22nd July 2013

Blues In Britain
Spikedrivers inhabit the same traditional rootsy blues territory that Rabbit Foot stake a claim to, but it could be another world. From the opening a cappella gospel of My Lord Is Getting Us Ready to the hypnotic country blues of Train Done Gone – complete with wild slide from Ben Tyzack, Constance Redgrave on breastplate washboard and Maurice McElroy on African udu drum – they were as authentic as you can get.
There were hints of the origins of Zep lll in Ben's eastern flavoured resonator solo and quasi-African rhythms on Blue Trash, where the haunting shimmering slide was almost Derek Trucks-like. There were more gospel tinged harmonies in Soul Searchin' Blues while the mesmeric Laying Down Lincolns was embellished with Constance's harmony vocals and a spine-tingling vocal/slide unison melody.

Moray Stuart
image: Al Stuart

Ealing Blues Festival
22nd July 2013

Blues Matters!
The Spikedrivers on the Main Stage with their take on down home in your face blues,
Constance Redgrave had me enthralled with her vitality and the slide guitar of Ben Tyzack made the whole thing a real experience.
Credit must go to Artistic Director Robert Hokum and Ealing Council for putting together this brilliant weekend of music which with
20+ acts, three stages and a two day ticket for only £8 confirmed its place as not only a Premier Blues Festival, but probably the value one too!

Bob Bonsey – Blues Matters!


Bangor on Dee Blues Festival
11th May 2013

Blues In Britain
Late replacements, The Spikedrivers, gave their customary professional performance. The trio have the knack of making their music seem easy, sometimes disguising its complexity. Though grounded in country blues, they can rock-out with the best expecially when guitarist Ben Tyzack dons his bottleneck in Slim Harpo's Hip Shake Baby.

Martin Nott and Pete Evans
photo by Mike Dean & Mandy Jones

Bronte Blues Club, Keighley
1st March 2013

Blues In Britain
The Spikedrivers first played in the area in 2005 and in doing so, launched the 'Keighley Blues Revolution' which saw two thriving blues venues and a national blues publication based there. Several members of tonight's audience were survivors of that epoch-launching concert.

Ben Tyzack (vocals, guitar, and harmonica), Constance Redgrave (vocals, bass, percussion and harmonica) and Maurice McElroy (vocals, drums and percussion) have performed together for over fourteen years – and it shows. Not only have they assembled a huge playlist of original and traditional blues, roots and gospel songs but they have created the songs into a coherent whole. Their arrangements and use of a bewildering number of guitars and percussion instruments provide an almost theatrical dynamic to their shows which is rare amongst UK trios.

All three members of the band sing; Ben, with his full throaty tones, takes on the major vocal duties but Maurice and particularly Constance add impressive harmonies as in their opener, the traditional gospel song Train Done Gone. Constance took the lead on the Nashville-tinged Clyde, from their Front Porch Swing album whilst Maurice had his self-deprecating Ringo-moment on the self-penned, comedic Rooster Stopped Crowing from the Seven CD.

In fact, despite Ben's assertion that they had a train theme in their set it was rooster dominating when their own Little Red Hen segued into Willie Dixons Little Red Rooster.
Ben showed himself to be an excellent guitarist, never-more-so than when he eschewed his slide on a restrained, haunting version of Lady Day's Billies Blues.
For all their finesse and musicality this trio can rock-out with the best, though, as they did to take –it-home with Jimmy Reed's Bright Lights Big City and the slide driven frenzy of RJs Dust My Broom.

Keith Lee

18th Festival Mallorca Jazz sa Pobla - Mallorca
Spain - August 7th 2012
... traditional blues trio dazzles sa Pobla
El trío emocionó con su blues sencillo y contundente. MANU MIELNIEZUK
MAGDALENA SERRA. SA POBLA The first concert of the 18th Festival Mallorca Jazz sa Pobla did not disappoint. The trio Spikedrivers dazzled the nearly 1,000 people on Tuesday night in the Plaza Major de sa Pobla. For over an hour and a half, Ben Tyzack, Constance Redgrave and Maurice McElroy carried us away to Mississippi with their solid and traditional blues. If you closed your eyes, it was not hard to imagine that we were resting on a porch of the Southern United States.

Contrasted the slower parts and forceful, in which dwells on the past of American slaves, moved to the songs where the guitar and bass Ben Tyzack Constance Redgrave became protagonists. The audience also spent half of the concert dancing and encouraging the musicians.

And the trio entertained an audience that was won from the start. After the first four songs Tyack confessed his love for Mallorca and especially sa Pobla, saying "it is one of the jewels of the island." Such a declaration of love was not lost, and since then the chemistry between the audience and the musicians was made. The proximity of the trio was one of their greatest assets , selling their own cd's, which incidentally sold out and having many photos taken with the attendees.
As a last minute replacement for the cancelled Dani Wilde, the festival organization is "very pleased with the outcome.
original text in Spanish
El blues más tradicional del trío Spikedrivers encandila sa Pobla
El trío emocionó con su blues sencillo y contundente. MANU MIELNIEZUK
MAGDALENA SERRA. SA POBLA­El primer concierto de la 18ª edición del Festival Mallorca Jazz de sa Pobla no defraudó. El trío Spikedrivers encandiló a las cerca de 1.000 personas que el martes por la noche se acercaron a la plaza Major de sa Pobla. Durante más de una hora y media, Ben Tyzack, Constance Redgrave y Maurice Mcelroy trasladaron al público a un pueblo cualquiera del Mississippi a base de su blues sólido y tradicional. Si uno cerraba los ojos, no era difícil que se imaginara que estaba descansando en algún porche del sur de Estados Unidos. Contrastaron las piezas más lentas y contundentes, en las que se rememora el pasado de los esclavos americanos, con las canciones más movidas en las que la guitarra de Ben Tyzack y el bajo de Constance Redgrave se convirtieron en protagonistas. No es de estrañar pues que parte del público se pasara la mitad del concierto bailando y animando a los músicos.
Y es que el trío divirtió a un público al que se ganaron desde el primer momento. Tras las cuatro primeras canciones Tyack confesó su amor por Mallorca y especialmente por sa Pobla, pueblo que aseguró "es una de las joyas de la isla". Tal declaración de amor no pasó inadvertida, y desde entonces la química entre el público y los músicos fue in crecento. La cercanía del trío fue una de sus principales bazas y terminaron el concierto haciendo fotos a los asistentes desde lo alto del escenario y vendiendo sus propios cd´s, que por cierto agotaron. Cuentan desde la organización del festival, que el grupo a su llegada al municipio quiso interesarse por su realidad social y laboral y paseó entre las ´marjals´ pobleras.
Dany Wilde
La delicadeza, musicalidad y la sencillez del grupo provocó que pocos se acordaran de la artista Dany Wilde quien apenas tres semanas antes del inicio del Festival Mallorca Jazz sa Pobla canceló su actuación Los Spikedrivers la substituyeron y la organización del evento está "muy satisfecha con el resultado".
Santa Blues Festival - Tenerife, Canary Islands
Spain - June 19th 2012
Spikedrivers have six albums behind them of power trio blues; and are a "multifunction" (each of its components, plays more than one instrument) and each has developed its own sound; thereby creating the individual sound of the band.
Critics say about them: From the first note, Spikedrivers, demanding that they watch and listen to" Blues in Britain. I can tell you this is absolute truth.
Acoustic guitar, resonator, slide, bass, cajon, harmonica, drums, whistles and, let it in, percussion. Because no idea how the metal apron is called in which they hit with sewing thimbles among other things. Sure you have a name but no idea ... (washboard)

To all the good music making of the band must be added the great collaboration with the public and how well they're doing on stage from the first note. Spikedrivers spirit is that of a teenager, but with the experience of an adult. This mixture can only result in a show of good feeling and overwhelming sound.
original text in Spanish
Spikedrivers tienen seis discos a sus espaldas son un powertrio de blues "multifunción" (cada uno de sus componentes toca más de un instrumento) y cada uno de ellos ha desarrollado una sonoridad propia. Por lo que crean el sonido particular de la banda. Sobre ellos dice la crítica: Desde la primera nota, Spikedrivers, exigen que se les mire y escuche" Blues in Britain. Si fuera notario te diría que doy fe.

Guitarra acústica, resonadora, slides, bajo eléctrico, cajón, armónica, batería, pito y, dejémoslo en, percusión. Porque ni idea de como se llama el delantal de metal en el que hacen percusión (valga la redundancia) con dedales de costura, entre otras cosas. Seguro que tiene un nombre, pero ni idea…

A todo el buen hacer musical de la banda hay que sumarle la gran complicidad que tienen con el público y lo bien que se lo pasan sobre el escenario desde la primera nota. El espíritu de Spikedrivers es el de un adolescente, pero con la experiencia de un adulto. Esta mezcla solo puede dar como resultado un espectáculo sonoro y de buen feeling apabullante.

Reviewer: aaronsramos
follow link for more wonderful photos
Santa Blues Festival - Tenerife, Canary Islands
Spain - June 19th 2012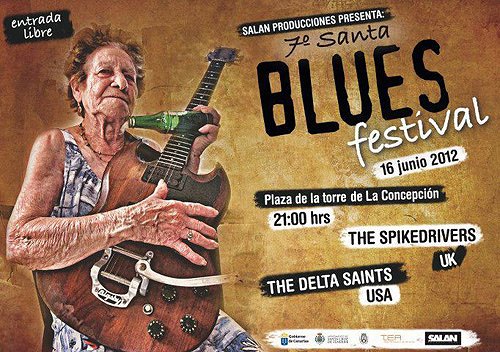 The 9pm start can be a graveyard slot for the first band at Santa Blues (a bit too early for the locals) but Ben Tyzak, Constance Redgrave and Maurice McElroy conjured up a crowd out of nowhere, drawn by their gutsy, lively riffs. Spikedrivers didn't let up for over one and a half hours during which they kept the audience constantly on the boil with a crowd-pleasing set that chopped and changed gear and style but never dropped its racy pace as it rolled rhythmically along the track until it was time for the boys from Nashville to take the stage.
This is exactly why we love the annual Santa Blues festival in Santa Cruz de Tenerife. It's the live music version of Christmas Day. Unless you really know your blues musicians, the chances are you're going to turn up not exactly sure of what to expect. Youtube might offer a taster but it never fully prepares for the real thing; every year we are blown away by the musicians who perform at the festival.

Blues Workshop at Tuckswood Primary School
Norwich - May 29th 2012

Eastern Daily News
I've never felt more like playing kazoos

Pupils at a Norwich school grabbed their kazoos to join in with a performance by an American blues band yesterday. The Spikedrivers visited Tuckswood Primary School, at Tuckswood Centre, to help youngsters who are currently learning about America.
The three-piece band, which has performed worldwide, ran two workshops for all pupils which included learning about the history of blues music and getting them to join in a performance.
Head teacher Di McNaught said: "It's amazing for the children to work with people who do this as a profession."
"We have children who really enjoy music and to work with professional musicians is inspirational." Eastern Daily News

South Street Arts Centre
Reading, UK - March 2012

Blues In Britain
Spikedrivers Blues Roots Revue
The regular third Thursday gig (Thirdsday Blues) at South Street saw the Spikedrivers with an expanded cast of players, this revue featuring Sam Hare, Fran McGillivray and Mike Burke. Their obvious joy of playing together communicated itself to the audience and made for a special night of music.

The stage was crowded even before the players walked on. I counted nine guitars, three basses, a mandolin, a banjo and all manner of percussion instruments! The show opened with everyone on stage for Johnny Cash's Get Rhythm, a great starter, followed by Broonzy's That's No Way to Get Along, a regular Spikedrivers tune. Fran stepped up to sing Ben Harper's Take My Hand with stunning gospel harmonies from everyone. We then had a feature for each of the guests. Fran and Mike did two songs from their recent CD and I particularly enjoyed Researching the Blues, a funny tale of spending way too much time on YouTube! Sam followed with three from his album with a revolving cast of players supporting the singers. Fran and Constance lead on RJ's Come On in My Kitchen swapping lead vocals and bass lines before the first half closed with a storming version of JJ Cale's Call Me the Breeze with everyone back on stage.

After a short break the Spikedrivers returned with a short set of their own which included high tempo versions of John Henry and Lil Red Rooster. In fact that song was the start of a theme with Maurice's comic My Rooster Stopped Crowing and Lil Red Hen featuring later in the set. Welcoming back the guests the set proceeded towards its climax with another Sam Hare song Moving Through Georgia which brought a definite touch of country rock to the show before ending with Slim Harpo's Shake Your Hips. An encore was loudly demanded and was duly delivered with another RJ song Walkin' Blues sung really well by Fran and a touch of New Orleans in Mojo Boogie which featured a battle of guitars between Ben, Mike and Sam. With everyone able to sing and harmonise so beautifully this was a superb evening of varied music, the guests adding to what is already a varied programme whenever the Spikedrivers are in town.
Blues In Britain - UK
Reviewer John Mitchell
Bluesnights @ Dorchester Arts Centre
Dorchester, UK - December 2011

Blues In Britain
photo by paul martin
We were very pleased to welcome back to Bluesnights, for their fourth visit, our good friends The Spikedrivers to round off the year in fine fashion. They are a good draw and guarantee a sold-out venue. Ben Tyzack, on guitars, harp, vocals; Maurice McElroy, on drums, percussion, vocals and Constance Redgrave, on bass, percussion, vocals have now clocked up almost twelve years together. One can hear and see the empathy between them! All three are very personable and engage well with the audience; with a nice sprinkling of humour and anecdotes, everything clicks.

They started the first set with an A cappella gospel number which quickly established the trio's vocal credibility, both individually and collectively. Their own compositions are well constructed and are slickly presented. An example of this is "Midnight Mademoiselle" with delicate slide touches and a wistful feel to it. An excellent tribute to JL Hooker titled "Urban Love Boogie" is a typical hard driving butt kicking boogie; very well done. On Arthur Big Boy Crudup's swinging blues "That's Alright Mama", Ben used a 12 string guitar with tasty slide and harmony vocals.

Starting the second set Ben performed a solo song, his own composition "Such a Southern Place to Be". This was really nice, a gentle ballad with poignant lyrics referring to his childhood in South Carolina. They cranked it up on "Bright Lights, Big City", which turned into an excellent workout with the audience joining in the chorus. Great feel! I liked the up-tempo rhythm and the introspective lyrics about life on another of their own compositions, "Soul Searching Blues". They did a cracking rendition of Willie Dixon's "Little Red Rooster"; slow sustained riff, with superb slide solos with the bass and drums locked tight and heavy holding it all together! Then a terrific belter, "Aint It Real", a hard driving, all out rock and roll number, made the most of a very tight rhythm section.

In response to audience demand, they came on for an encore. A member of the very appreciative crowd requested "Dust My Broom" and the band duly complied. This was very energetic with excellent slide on this classic boogie. It was a wonderful evening; very enjoyable musically. Maurice's percussion and drumming plus his witty asides were excellent, as was Constance whose sense of rhythm is terrific. This band will continue to delight for a long time with their own songs and classy version of blues classics. They turn on a top class show and are worth every penny. They come highly recommended by the near-capacity audience, and me, which loved every minute of a very fine performance.
Blues In Britain - UK
Reviewer Lewis A Harris
Boogaloo Weekend
Torquay, Devon UK - May 2011

Blues In Britain
…..Quite the opposite is true of course of The Spikedrivers who set the benchmark for quality and professionalism, although I was pleased to find I was not alone in thinking their recent 'seven release uncharacteristically underwhelming compared to their previous output.

No such qualms tonight though, as they strode on to the stage together, picked up their instruments' and in unison launched into their first number - wow factor start to a gem of a set. Steady Rollin Train featured some dynamic slide by Ben Tyzack, who was in wonderful voice all evening with his rich honeyed and warm vocal tone in superb harmony with sound of his guitar. Stop Breakin' Down preceded Urban Love Boogie, a fine tribute to John Lee Hooker, and Love Her with a Feelin', both of the latter two tracks featuring on the band's latest double CD release Front Porch Swing taken from an acoustic evening at the Hawth Theatre in Crawley. Easy Money in Hard Times is a topical piece about the villains of the day in the banking world.

With Constance Redgrave's fluid bass lines and Maurice McElroy's sympathetic and empathetic drumming, the trio are as close a unit as you could find, and have developed a trademark sound and a niche which is both authentic and compellingly accessible. The dance floor was full and an enthusiastically appreciative crowd were delighted by the virtuosity displayed whether it be a washboard or electric guitar. A fine set with drama, light and shade, from train songs through to Little Red Rooster and the closing Dust My Broom. This very magazine said it best "If you have not seen them you simply must!"

Bob Chaffey
8th Festival of Blues en Loire
La Charite-sur-Loire France - August 2010

Blues Alive
Spikedrivers. A stunning trio! Difficult to describe the blues of this group. It is festive, happy, makes me want to dance. Spikedrivers are great fun on stage and very contagious to the audience. Ben Tyzack has a guitar sound to die for. On slide he's fiendishly good. Maurice McElroy plays drums with great finesse while Constance Redgrave - whether on bass or washboard - is dynamite! That beautiful smile didn't leave her face the entire evening. If you add all that to the songs, there's nothing one can say against these three artists. This group is truly unique. By the end of the concert, they won over the entire house, and were given a standing ovation.
original text in French

Spikedrivers. Un trio époustouflant !!! Difficile de qualifier le blues de ce groupe. Il est festif, joyeux,donne envie de danser. Spikedrivers s'éclatent sur scène et c'est très contagieux pour le public. Ben Tyzack possède un son de guitare « à tomber ». En slide il est diabolique, Maurice McElroy joue des percussionset de la batterie avec beaucoup de finesse quand à Constance Redgrave que ce soit à la basse ou au washboard elle dynamite les morceaux !!!Son magnifique sourire ne la quittera pas de la soirée. Si on ajoute qu'au chant, il n'y a rien à reprocher aux 3 artistes,ce groupe est vraiment unique en son genre. A la fin du concert, ils sont ovationnés par une salle conquise et debout.
Webzine BLUESALIVE N°6
Ealing Blues Festival
London W5, 22-25 - July 2010

Jon Taylor
The Spikedrivers late-afternoon set coincided with the post-lager munchies, so much of what they played was heard from a distance. Often described as 'down home rural blues', the trio comprise guitarist Ben Tyzack, drummer Maurice McElroy and Constance Redgrave on bass (doubling on washboard, as you do) with all three sharing vocal duties. Mixing up-tempo foot-tapping Louisiana stomp with atmospheric soundscapes the band conjured images of shimmering heat haze horizons or sleazy bar-rooms with equal ease and had the crowd up and moving with numbers such as "Easy Money in Hard Times" and "Shake Your Hips".
Blues In Britian - UK
Reviewer Jon Taylor
Lakeside Blues Bonnanza
Haling Island, 22-25 January 2010

Bob Chaffey
Probably the starkest contrast possible was drawn as The Spikedrivers proceeded to give a seemingly effortless and consummately professional performance whilst retaining all the feel and authenticity of the blues.
Their own material sat alongside that of Robert Johnson, Big Bill Broonzy and John Lee Hooker amongst others and wowed the audience who responded with fervent applause and a full dance floor.
For their multitude of admirers, they seem to be growing in stature as a headline band. If you have not seen them you simple must!
Blues In Britian - UK
Reviewer Bob Chaffey
Euskalherria Peña
Burlata, Spain, 22-25 November 2009

j. óscar beorlegui
…, came the American roots trio The Spikedrivers: pure sound and visual image of the blues, with touches of rhythm & blues and, American folk. For the concert, think soft and quiet at first, always measured and calm, becoming a sort of journey through the history of blues with a more genuine taste, and obvious connotations ... railway including an old train whistle, of the subjects of different sound intensities but identical musical force in all cases.
And through all this, you heard a musical rainbow (there was everything from moments of inspiration or southern most country-blues to slow moments of unsurpassed R & B and, of course, pure rock and blues) all and all exquisitely offered, as was demonstrated by the versatility of the three players involved and the profusion of instruments used, highlighting the continued use of slide-guitar from the guitarist and washboard and percussion by the bassist and drummer on some tracks, homemade instruments originally used by the blacks in southern U.S.. In short, The Spikedrivers proved to be big: as big as playing live music can be, small as referring to format, with only three players, as is the key number of the Catholic religion ... and music electrified in life. 5 Stars
original text in Spanish
LLEGÓ un año más el otoño, la estación de la caída de la hoja en otros pueblos -solamente-, y, de su mano, al igual que el rock, en mayo, el blues a la peña Euskalherria. El Udazkena Blues, ciclo que en la primera jornada de ésta, su tercera edición, acercó hasta sus locales al trío de raíces norteamericanas The Spikedrivers: pura imagen visual y sonora del blues los citados, con sus toques incluidos, a modo de indispensable maquillaje -si se quiere-, de rhythm"blues y, evidentemente, de folk americano. El concierto, de discurrir suave y reposado en un principio, acompasado y tranquilo siempre, vino a ser una especie de viaje por la historia del blues de regusto más genuino, con claras connotaciones… ferroviarias incluso, como pudimos comprobar al final de uno de los temas, reproducción del silbido de un viejo tren incluido; de unos temas de diferentes intensidades sonoras pero de fuerza musical idéntica, en todos los casos. Y todo ello, el repaso por dicho arco iris musical (hubo de todo, desde momentos de inspiración más country o sureña hasta slow-blues, momentos de insuperable R & B y, evidentemente, de puro rock and blues) todo ello y todos ellos exquisitamente ofrecidos, como quedó de manifiesto con la versatilidad de los tres músicos implicados y con la profusión de instrumentos que utilizaron, destacando el continuo empleo del slide-guitar por parte del guitarrista y de las tablas de lavar o washboards exhibidas por la bajista y el baterista en algunos temas, instrumento casero de percusión empleado originalmente por los negros del sur de EEUU. En resumen, que The Spikedrivers demostraron ser grandes: tan grandes en lo que a tocar música en vivo se refiere como pequeños en lo referido a formato, siendo tres músicos sólo como son: el número clave de la religión católica… y de la música electrificada en vivo.
jóscar beorlegui -www.noticiasdenavarra.com
Excerpts from some live reviews 2009:

The Portland Gallery, London
May 2009
The late Michael Tyzack was a professor of art in Iowa and trumpet player, which was why his son Ben Tyzack and The Spikedrivers were playing at the opening of a retrospective exhibition in this lovely art gallery near the Ritz. Guitarist Ben, bass player Constance Redgrave and drummer and percussionist Maurice McElroy did a long set on a lovely summer's day while the booze flowed. Eventually people were lying on the floor but the waiters just bent down to fill the glasses. If you have seen The Spikedrivers, you know what they play. If you haven't, well that is a treat yet to come
Blues In Britian - UK
ReviewerFran Leslie

Blues Passion Cognac, France
July 2009
…Other stages included the Place du Canton, where both The Spikedrivers and The Mountain Men impressed the journalists and the public. These two bands were decided by the attending hacks to be the hits of the festival. As often happens, the smaller stages throw up the best music. The Mountain Men hail from Grenoble. A guitar and harmonica duo with their feet squarely in the Delta, their razor sharp sound lit up the afternoon crowd flooding the Place du Canton. Mat Guillou hammered out rhythms on his National Steel while on harmonica; Ian Giddey added that flavor of Sonny Terry and Brownie McGhee. Check out their release The Time is Coming.
The Spikedrivers braved what was clearly the hottest day of the festival for two scorching sets that filled the pedestrianized streets to breaking point. People were literally hanging out the windows to catch a glimpse of Ben Tyzack's gorgeous guitar work.
Both The Spikedrivers and The Mountain Men featured at a secret gig on Sunday courtesy of Blues Qui Roule's Alain LeClerc. Those fortunate enough to attend were treated to both bands totally acoustic in the surrounding of an ancient winery. They jammed with Italy's Max Ferrauto, an excellent Howlin' Wolf style vocalist who's currently on tour around Europe.
All in all I'd call this years Blues Passion Cognac, a big success. Michel Rolland has answered critics of last year's festival by providing some serious blues acts from all over the world. He's also done well treading that thin line of attracting big name popular acts while giving the blues audiences what they want.
Blues In Britian - UK
Reviewer Katie Dalstrom

Rock 'n' Blues on the Pier
Pavilion Theatre, Cromer Norfolk
October 2009
A brand new festival on the circuit, this inaugural bash took place on the pier at Cromer. With every new venture there are always the pre-match nerves, but credit must be given to festival producer Scott Butler for organizing a well balanced, varied and very interesting event.
… The Spikedrivers finished the afternoon session with possibly the set of the weekend. A highly original band, The Spikedrivers play with an intensity that makes you sit up and listen. Those familiar with the Live at the High Barn album will get the picture. Superb versions of Blue Trash, Where Did the Money Go featuring Maurice McElroy on drums, washboard and vocals, L'l Red Rooster and Constance Redgrave took vocals with an excellent rendition of Gypsy Wind and with guitarist/vocalist Ben Tyzack on top form this really was an exciting set.
Hopefully this festival will now become a fixture on the calendar. Special mention for Howie on sound, Andy and the backstage crew and of course Scott Butler for a very successful weekend
Blues In Britian - UK
Reviewer Mike Lightfoot


Mamas, Crieff Scotland
Oct 2009
Spikedrivers acclaimed as "one of the best ever live acts" to appear at MAMAS.
MAMAS finished 2009 with one of the best ever live acts to appear in Crieff when the Spikedrivers provided a night full of life, good humour and highly impressive musicianship.
The night was opened by Sandy and Charles swapping from solo to duo while they covered tunes from Lindisfarne to Stevie Ray Vaughan and finishing off with some tip top blues harp from Sandy on Little Walter's Easy.
The biggest surprise of the night was when the Spikes walked on to open with an acapella start to their first set, but it certainly got people listening.
With Ben Tyzach on guitars, Constance Redgrave on bass and washboard and Maurice McElroy on drums and all sorts of percussion with the vocals shared by all three, you expected some hard driven blues to start the night but the acapella was a "sit up and watch moment" leading in to some gutsy slide guitar and rhythmic drumming on Train Done Gone.
A few tunes into the set and the band had the crowd in the palm of their hands. There is a big difference between polite applause and an enthusiastic response to bands and both the crowd and the band were obviously having a ball. Highlight of the set had to be Ben's tribute to his youth called Layin' Down Lincoln's, about placing 1 cent pieces on railway tracks to get a flattened coin! With Maurice playing a rootsy beat on his Spanish box drum over a blues riff you could hear the train rushing by.
Thinking the first set had been good didn't prepare anyone for the second set as the band stepped things up with some outstanding blues. After nine years of playing together the band have a good back catalogue of their own material but still like to throw in some old classics from the masters of bygone days and thanks to a request via their website on the day they included James Moore's Shake Your Hips. A slow starting number that builds and builds to a 10 minute masterpiece that you don't want to finish. Mr. B had brought all his moothies with him and was a bit chuffed to be asked to join the band for Bright Lights Big City with a bit of a dueling moothie/guitar improvisation. And of course the Spikes had saved the best tune of the night as they finished off with Dust My Broom and no blues night is complete without a Robert Johnson number. A proper blues tune with driving bass, powerful drumming and jaw dropping slide guitar to leave the crowd wishing the night could go on a bit longer.
Probably the best band ever to appear at MAMAS over the last eight years. A big thank you to everyone who came along to make the night so memorable.
If you would like to know more about MAMAS view www.mamas.org.uk or call Norman on 681667.
Stephen Lowson Strathearn Herald
Boogaloo Blues Weekend
Cricket St Thomas Nov 09
Saturday afternoon acoustic set:
The Spikedrivers equally comfortable in this more intimate setting, gave a typical and quite beautifully observed vignette of authentic blues as always featuring wonderfully evocative and warm tonal delights. One this occasion featuring that well know instrument, the quail's egg whisk, played exquisitely on washboard by Constance Redgrave. Ben Tyzack's warm compelling vocal and superb slid guitar work enchanted a thoroughly contented audience. Tim Aves added an acoustic set to his inimitable work as MC and DJ for the weekend to complete an unbeatable afternoon's entertainment. He invited The Spikedrivers back to join him and played some exquisite slide guitar.
Saturday Night
Following on from the wonderful Sean Webster, The Spikedrivers then reprised their matinee appearance. This popular trio with their unique and erudite approach, manage to charm and entertain with consummate ease. "Love Her With A Feeling" was followed by an uncharacteristic burst of venom from Ben Tyzack prior to a newly written piece "Easy Money In Hard Times" focused on recent events concerning bankers and MP; a relevant piece of modern blues recording recent events and with reference to a live recording the band are to undertakes in January and invite you - check out their web site. Drummer Maurice McElroy also featured with his inimitable vocal style before "Bright Lights, Big City" and Hip Shake" completed a tremendous dancing set.
Blues In Britian - UK
Reviewer Bob Chaffey
more live reviews from 2000 to 2008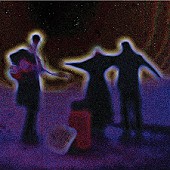 'Across The Water'
our latest cd is on sale now
click on the cover
---
Distributed in the UK by:
Available from CD Baby in
the US and Canada:

---