live reviews 2000 to 2008
Blues To Bop
Lugano, Switzerland, 28-31 August 2008

Mauro Rossi
If Grace Porter and The Nocturnals have represented the ' new ' of the American scene, two other present Blues to Bop groups have instead excavated deeply in tradition, gathering together its most genuine aspects.
To begin with, the Spikedrivers, a traditional trio of drums - bass - guitar ( with elements of percussion and washboard ) who present the most delicate and elegant face of roots music. Music suggestive almost of being on tiptoe, soft, its lines almost ethereal, rich in tone, that brings to mind rural athmosphere, rustic in the sense that simplicity of feeling and the essence of performance are the basic elements.
Publication: Corriere del Ticino
Reviewer: Mauro Rossi
Translation: Mitch Palmer
Blues & Booze In The Bury
Odiham, Hampshire, 14 June 2008

Dottie Pride
The second annual Blues & Booze in The Bury was a blues festival with a difference. The emphasis was on acoustic blues: a refreshing departure from the big bands. This daytime event has found a winning formula: free entry, good music, real ales from local brewers and family fun, which this year included teddy bears parachuting from the church tower. No wonder it draws a good crowd! It also raises money for national and local charities, notably The Neurofibromatosis Association.
The show started at noon with solo Hampshire blues man, Bob Long, singing and playing acoustic guitars and rack harmonica, followed by Pete Harris and Hugh Budden from Dorset. Next was Jim Crawford, from Devon. If Robert Johnson had lived a few more years and got an electric guitar, his performance might have sounded like this. This was followed by Ernie's Rhythm Section, a band of energetic young men from Manchester.
Top of the bill came The Spikedrivers. Their performance was sparkling, full of life and good humour, combined with highly impressive musicianship and a wide range of material, which juxtaposed traditional songs with their own writing. The trio comprises Ben Tyzack (guitars), Maurice McElroy (percussion) and Constance Redgrave (bass). All three sing, with the lead vocals shared and some excellent harmonies. Their set was rich in variety, lively and entertaining. "Ghost Train Shuffle" was highly energetic and very bluesy. On "Blue Trash", Constance put down her bass guitar and played washboard whilst Maurice played ceramic Udu drum. "Candyman" featured Maurice on guiro. "Shake That Thing" was a jaunty number with the band literally dancing as they played. "Midnight Mademoiselle" and "Soul Searchin' Blues" were moody, thought-provoking songs. The festival ended with The Spikedrivers doing an encore with a hard-driving "Dust My Broom" featuring some creative, brassy slide guitar. Roll on blues & Booze In The Bury 2009.
Blues In Britian - UK
Reviewer: Dottie Pride
Air Ambulance Benefit @ Village Hall
Ashwellthorpe, 1 March 2008

Brian Mondin
'Enthusiastic audience shakes with the band'
The Spikedrivers appeared in the third concert at Ashwellthorpe to raise money for the East Anglian air ambulance. Saturdays event was sold out and many people had to be advised by phone that the gig was full or turned away at the door.
The event started with a great solo performance from Dean Powell, formerly a member of the FingerstyleMonkeys.
This was followed by two one-hour sets from the Spikedrivers who played a variety of different styles of blues music. The packed hall responded enthusiastically to each song and after an encore in which members of the audience were invited to "shake with the band", gave the Spikedrivers a standing ovation.
During the interval, refreshments were provided for a donation and there was a raffle with prizes donated by local businesses and members of the audience. Approximately £400 was raised for the East Anglian Air Ambulance, easily beating the previous figure of £333 raised in September 2006.
There is a distinct possibility that the band will be invited to play again in Ashwellthorpe.
The GUIDE Mercury online
Reviewer: Brian Mondin
Bluesnights @ Dorchester Arts Centre
Dorchester, 15 December 2007

Lewis A Harris
A superb concert from this well-known band. Each time we see them they just get better and better. Just over half the material played were their own compositions, which stand up very well next to the selection of standards that they also perform. With the stage, drum kit and microphone stands nicely decorated with Christmas tinsel Ben Tyzak, Constance Redgrave and Maurice McElroy kicked off with a beautiful rendition of "Gallows Pole". Tunes about trains feature extensively in their sets, yet rarely covering the same territory or themes. First up was "Ghost Train": it swung beautifully On Robert Johnson's "Kind Hearted Woman" was a slow, well-controlled and emotionally charged version. Washboards always seem to get the rhythm going and "Family Man Blues" is a real kicker making it hard to sit still! Like all good bands, thy recognise there needs to be a balance between light and shade, plenty of upbeat numbers tempered with some slow gentle ballads. "Gypsy Wind" written by and sung by Constance is a good example of this latter, more intimate side of the band's extensive repertoire.
In the second set "Layin' Down Lincolns", Ben's homage to his early years growing up in rural America, had an insistent riff getting a good sound between the guitar, percussion and washboard. Where I thought the group hit a real high was on Willie Dixon's "Little Red Rooster"; this was excellent and the energy was pulsating. Maurice's own written and sung "Goodbye Mr Blues" is an amusing tune – his vocals get better every time he visits. "Soul Searching Blues" is a fast paced rocker, what I call a "butt kicker"! A very strong version of Robert Johnson's "Stop Breaking Down", then on Elmore James' "Dust My Broom" they turned on a real barnstormer, Ben's dexterity with the slide turned into some really delicate note playing during the solo. Keeping up the festive spirit they played a very witty own composition called "Santa's Little Helper" – packed full of wry and sly innuendoes and a million miles away from traditional Xmas songs. Called back instantly for an encore, their final number, Slim Harpo's "Hip Shake Baby", included audience participation with make-shift shakers and maracas. With Maurice's powerful drumming complemented by Constance's driving bass and the boogie rhythm of Ben's guitar, this was a perfect ending to a wonderful show! This wasn't just music; this was consummate, professional Spikedriver music! Very classy indeed!
Blues In Britian - UK
Reviewer: Lewis A Harris

Jersey Arts Centre
St Helier, 24 September 2007

Bob Tilling
The Spikedrivers first performed at the Jersey Arts Centre two years ago and the Director, Daniel Austin, was so impressed with their concert and school's workshop that he invited the trio to do a Channel Islands Music Council Tour this year. This was their first day of the tour, which included a school's workshop and concert in Jersey, followed by visits to Guernsey, Alderney and Sark.
The school's workshop was held during the afternoon before the evening concert, and this highly entertaining and committed band enthralled over three hundred primary school young people, and in no time at all they had the whole auditorium clapping and singing along with tremendous enthusiasm.
It was pleasing to see some of the young students back in the audience for the evening concert where Ben Tyzack (vocals, guitar and harmonica), Constance Redgrave (bass guitar, vocals and percussion) and Maurice McElroy (drums, vocals and percussion) performed with equal passion and energy.
I first heard the band at the Maryport Blues Festival, Cumbria, some years ago where I was particularly impressed with their interesting choice of traditional material, from the likes of Robert Johnson, Robert Wilkins, Mississippi John Hurt, Big Bill Broonzy and Howlin' Wold, as well as their own intelligently crafted original titles. The highly charged and entertaining set saw this experienced trio at their most inventive with numbers that lilted gently along while other were performed with intense raw power.
They treated the traditional material with respect, always capturing the intention of the original while making it very much their own, and all backed with inventive and creative musicianship. The natural lead vocals from Tyzack have tremendous authority and his guitar playing is commanding and engaging; with in particular, some beautifully atmospheric slide work. Some vocals were shared by Redgrave and McElroy, two highly experienced musicians, who between them played a huge range of percussive instruments much to the delight of the enthusiastic crowd.
The two-hour concert seemed to flash past very quickly and I am sure they could have played for much longer but with more flights and boat trips in between the islands over the next few days it had to end! This is one of the very best outfits performing today – and if you have not seen them yet I recommend that you hunt them down as soon as possible – and even better get your local venue to book them.
Blues In Britian - UK
Reviewer: Bob Tilling

Woolacombe Bay-Boogaloo Blues Weekend
North Devon, Friday 11th May 2007

Dave Stone
It was with some trepidation that I drove the three hundred miles down to North Devon from my home in Kent. This was, after all, the first time that Boogaloo Promotion had staged a Blues Festival at a caravan site.
Our own Tim Aves was resident DJ and MC for the weekend and he started the ball rolling with a Blues record session, before it was time for the first act of the weekend, The Spikedrivers.
No stranger to Boogaloo Weekends, they set the show off to a flying start and I was surprised to see that they had a real drum-kit this time, no wooden boxes, or jugs, but a full size sparkly blue drum-Kit! As usual their show was up to the very highest standards and I was pleased to see that the strap on washboard and hairbrushes, egg whisk and spoons were still a part of the act. Ben was on excellent form and played some stuff that I don't think I have heard from him before. It is sometimes all too easy to be so absorbed by their showmanship, that you overlook just what good musicians they all are.
Blues Matters! - UK 2007
Reviewer: Dave Stone

Sutton Blues Collective
The Station Pub, Sutton Coldfield, 18th April 2007

Clive Sheard

photo by Kelvin Seaton
The Spikedrivers commenced an 18-venue tour at the Sutton Blues Collective. Seldom do you get to see three people so supercharged with what they are doing. Afterwards, someone said that it was great to see three musicians working together towards a common goal instead of working against each other, and that is exactly what it was.
Enthusiasm, commitment, drive, and energy are words that spring to mind, when thinking about the opening song. It was Leadbelly's Gallows Pole, with Ben Tyzack playing guitar and rack harmonica and taking the lead vocals, accompanied by Constance Redgrave on bass, and Maurice McElroy on drums. Early on in the set came Bill Broonzy's Hey Hey which was delivered with a great deal of humour. Other blues standards throughout the night were Stop Breaking Down, Dust My Broom, and Little Red Rooster.
There were several self penned numbers including a great favourite of mine Laying Down Lincolns which is evidently about kids in Iowa putting one cent pieces (with the head of Abraham Lincoln on them) onto the railway line, and collecting them after a freight train has passed by, to find a very large and very flat picture of Honest Abe on the line. Perhaps not a pastime to be encouraged, but a great song all the same.
The evening was full of little delights such as Constance playing washboard with two wire dog brushes. Ben played an array of guitars including a beaten up old Lowden parlour guitar, a cello built Hofner, an old cello built Gibson and a quite tatty looking resonator guitar that sounded very nice indeed. At different times Maurice played a variety of percussion instruments including washboard, an odd but beautiful sounding African pot called an udu and a wooden box called a cajon.
Check out their website. There are lots of opportunities to see this band up and down the country throughout the summer and if they are appearing anywhere near you, I recommend that you make the effort
Blues In Britian - UK 2007
Reviewer: Clive Sheard

Alexanders Jazz Cafe
Chester, 19 April 2007

Ken
Went to Alexanders last Thursday for the first time in ages, to see The Spikedrivers. Ian Paul and I took the total in attendance, a good crowd for Alexanders these days, I'm told. Having said that, I'm delighted that the venue is non smoking before its due date and the beer was good.
The band really were excellent with Ben Tyzack showing some excellent skill on guitar (particularly slide) backed up by Constance Redgrave on bass and various other instruments of different description (including a plover egg whisk for her washboard!) and Maurice McElroy on drums and various percussion instruments.
A good number of the songs were from their latest cd 'Ain't It Real' including Devil's Breath, Mornin' Train and Blues To The River all featuring Ben's excellent vocals. However, Constance took the lead on the haunting Angel Of Blue with it's underlying voodoo like rhythms and sounds and Maurice took the lead took the lead sat on his percussion box, a cajon, on Goodbye Mr Blues.
Covers included Dust My Broom and Kind Hearted Woman Blues by Robert Johnson and Muddy Waters' Can't Be Satisfied but the pick of the night was Little Red Rooster with brilliant slide by Ben.
An excellent night's entertainment by a really good tight trio with plenty of variety and interest.
Hopefully you can see them again soon at Worthenbury once a date can be finalised.
Blues in the Northwest
Reviewer: Ken
Boogaloo Blues Festival
Farnham Maltings, 12 November 2006

Dave Stone
...so it was upstairs once again to see The Spikedrivers who were as competent and amazing as ever. I think that this was the first time that I had seen them with a full drum kit, to say nothing of the washboard, egg whisk, jugs, hair brushes, wooden boxes, spoons and other assorted household objects that Constance and the boys get sounds from! Another great set.
This sort of event takes a hell of a lot of organising, and with artists of the calibre of the acts that we had this year, it deserves our full support, needless to say it was yet another of Monica Madgwicks fine shows, and she is an unsung hero of the Blues, all power to Monica, and see you again next year!
Blues Matters! - UK
Reviewer: Dave Stone
The First Crawley Acoustic Blues Festival
The Hawth, 19 November 2006

Bob Tilling
I admire anyone who is willing to start up a new blues festival, and to make it an acoustic festival to boot - certainly gets my vote! The festival director, Tony Malloy, took a huge risk, and I am pleased to report that his gamble paid off. The large audiences were entertained with some first class music from a wide range of entertaining and talented performers from both sides of the Atlantic.
The event started at noon and there was twelve hours of non-stop music, including three well-attended guitar workshops, using two concert rooms in the perfectly appointed Hawth arts complex.
This excellent day was brought to a perfect conclusion by the very popular trio The Spikedrivers, Ben Tyzack, guitar & harmonica/vocals, Constance Redgrave, bass/percussion & vocals, and Maurice McElroy, drums/percussion & vocals. I have been fortunate to have seen this charismatic trio perform on many occasions and I have always been captivated by their performances, and this late night set was no exception. Again they illustrated what great songwriters they are, backed by highly skilled musicianship - they ended the day on a very high note sending everyone home happy and wanting more.
Well done to Tony Malloy, and all at the Hawth, for making this such a successful twelve hours of first rate music, and I am pretty sure this is the beginning of a regular event - certainly hope so!
Blues In Britian - UK
Reviewer: Bob Tilling

Ripley Blues
Hotel de Ville, 21 July 2006

Kevin Wharton
A balmy evening, a beautiful Yorkshire village, the Spikedrivers. Life doesn't get much better. The gig was in the Hotel de Ville, a village town hall, eccentrically continental. Andy Herrington, who runs the club hadn't sold the gig out as there was a big Pink Floyd tribute concert at the castle next door.
The support was Green Mac, reliving the music of Peter Green's Fleetwood Mac 1967 to 70. They are Dusty Miller, Gary Wood, Craig Jackson and Peter Tallent . A good solid band who gave good value with their brand of rocking Blues. One unusual number was "I'm Crying", played on guitars, a stick and tambourine. They gave me a new outlook on this period of Fleetwood Mac.
You wouldn't usually review the raffle here, but it summed up the club's friendly feel, so here goes. Of the five prizes, three of them were CDs and the others a breakfast pack and a fresh chicken provided by the village butcher!
On came the Spikedrivers. Ben Tyzack (guitars, vocal, harmonica), Constance Redgrave (bass, vocal) and Maurice McElroy (percussion). They smile a lot, enjoy playing and are comfortable with each other and the audience. We saw two sides of the band tonight. One a silky delta roots side conjuring up hot dusty visions of the Deep South. The other was Rockin' Blues.
The Delta set contained three evocative train songs. "The Ghost Train Shuffle", a ride to Scarborough on a steam train. "Lay Down Lincoln's", the iron rooster on the Rock Island Line, and "Train Done Gone", the Yorkshire Pullman. "People keep coming but the train done gone!" The other songs featured Ben's beautiful picking and slide work. Constance's bass, never overpowering, subtly tickled the tunes along. Percussion, understated but brilliantly executed, with Maurice using a clay jar, a washboard and a sit on box, thumped to time as well as drums.
Other songs were "Gypsy Wind", summer jazz written in Orkney, "Where Did the Money Go?", "Blue Trash", "Goodbye Mr Blues", and a dramatic song based on Constance's grandfather's Californian moonshine stories. The Spikedrivers then rocked with interpretations of Stop Breaking Down Blues (dedicated to the late Syd Barrett) and their encore Dust my Broom.
The club is professional, friendly and worth a visit. - I liked it so much, I joined! The Spikedrivers have a rare talent and played a beautiful set. The people at the gig next door missed a trick tonight.
Blues Matters! - UK
Reviewer: Kevin Wharton
Crawley Blues Club
7th January 2006

Kevin Black
The Spikedrivers were making what is becoming a regular start-of-the-year appearance at the Crawley Blues Club and since the venue – a long, low Lazy T bunkhouse style building – squats close to the railway tracks, The Spikedrivers were a good choice for club maestro Tony Molloy and his helpers to supply some heat into the cold night air.
South Carolina raised Ben, Californian Constance and bushy eye-browed Irishman Maurice came to Crawley following a successful pre-Christmas foray in the foyer of London's National Theatre and the release of their CD Ain't It Real.
Shuddering around the byways and highways of the Shetland and Orkney Islands as well as Finland and Italy, has taken priority but Ain't It Real is a welcome addition to Delta Roots and Blue Trash. It contains thirteen new songs, some instrumentals, and Jagger/Richards' "No Expectations" and basically serves to enhance the band's already rock solid reputation for top drawer musicianship, damn good blues influenced songs and most important of all, the ability to move bums around seats.
There are many fine acts on the circuit but not a lot of them command your attention from start to finish. In this age of high profile image being almost as vital as the musical output, the Spikedrivers reach out from the first note and demand and deserve to be listened to, to be looked at, and to be thoroughly enjoyed.
Apart from being a guitarist who can rip your heart out, Tyzack is a gentle, likeable, inPidual who is a perfect foil for the more extravagant, uninhibited Constance – it's a clear case of rollicking Californian sports car driving headlong into slower moving Southern flatbed and both vehicles come out of the other side, joined at the hip.
Maurice, on drums and percussion, is the perfect jazz gentleman, probably hiding a lifetime of good times in his smiling face and leaving the strutting bass of Redgrave and the searing axe work of Tyzack to do the talking while he provides a beat as regular as the flow of the Mississippi.
The perfect blend of showmanship and musical expertise was what was appreciated by the faithful of Crawley Blues Club, many of whom have already worshipped in the Spikedrivers' temple, with some of them for the first time. At the end of the set they stood and cheered and applauded and demanded the evening continue long after the last train had snaked out of Crawley station.
They are a knowledgeable bunch at Crawley BC. Over the years of the club's existence they have demonstrated their gratitude at being entertained; they have also squirmed in their seats when the going was as tough as being in a cotton field. And why were they rocking in their seats and leaping to their feet among the dartboards and one-armed bandits of the clubhouse? They had had a great night of music and warmth, that's why. The trio had cut loose after a mild start with Can't Be Satisfied and JJ Cale's They Call Me The Breeze, to with a couple of exceptions, shake, rattle and roll the sights and sounds of the Delta and stockyard and the dust and the damp with the likes of Blue Trash, Goodbye Mr. Blues, Prodigal son, Layin' Down Lincolns, How Long Has That Train Been Gone, Love In Vain, Soul Searchin' Blues, Stop Breakin' Down Blues, and Hip Shake.
It was an exciting, foot stomping set, full of Constance's big canyon wide smiles, and Ben's gut wrenching guitar play and it sent everyone out in the cold night air with a lingering warmth in the heart and mind.

Blues In Britian - UK
Reviewer: Kevin Black

Blues Workshop @ Boogaloo Blues Weekend
Bodelwyddan Castle, North Wales - 12 December 2005

Brian Cushion
Sunday afternoon and time for The Spikedrivers' History of the Blues workshop. This was a real pleasure because Ben, Constance, and Maurice are clearly passionate about the blues. Ben gave us his idea of what the blues is by way of comparison: "Folk music is about the world that we live in, while blues music is about how we feel about it." He gave us a demonstration of the Diddley Bow, a forerunner of the modern day guitar – basically just a piece of wood with a single string nailed to it, crud, but effective. Constance played washboard and Maurice got percussive on what looked like an old tea chest in another example of the blues was played in the early 20th Century. So much more could have been written about this fantastic two-hour program but space does not permit it. They crammed in a lot of really interesting stuff and I reckon The Spikedrivers should put this on CD or DVD.
Blues In Britian - UK
Reviewer: Brian Cushion

Christmas at Spectrum Blues Club, Keighley
West Yorkshire - 16 December 2005

Ena Russell
If there was a better Christmas night out than this, I'll eat Maurice-the-Drummer's hat! All decked up in candles, festive lights and with free mince pies Spectrum Blues Club looked like Santa's favourite grotto; and two, on form, bands made sure this was no 'silent night'. With this friendly, compact venue already 'standing room only' by 8.00, 'Blues Breakdown' got the kick-started the night with a set of high octane Chicago Blues with no-less than three self-penned numbers added to the mix. The London-based 'Spikedrivers' were simply superb on their return to the club nine months after opening it. Two sets of traditional and original Delta blues captivated the enthusiastic and respectful capacity crowd. Ben, Constance and Maurice are consummate musicians with a great rapport and they demonstrated great musicianship and showmanship with songs such as 'Dust My Broom', 'Gallows Pole', 'Hip Shake' and 'Little Red Rooster' as well as a heart-felt anti-'Dubya' polemic 'Young and Stupid'. They were the first band to be invited to Keighley for a second time; the odds must be short on them making it three!
Blues Matters! - UK
Reviewer: Ena Russell
Score: 5 stars
"Diggin the Blues by the Roots" Workshop
Littlecote House - October 2005

Ashwyn Smyth
Those attending the Boogaloo Promotions Premier Blues Weekend at Littlecote House recently were treated to a rather special extra on the Sunday as the SPIKEdrivers presented this very well received workshop. Despite it being a lovely day outside and the fact that it was lunchtime, a good-sized audience gathered for what described as being "not just for musicians but for all who have an interest in blues and its origins".
The workshop, adapted from something which they have been doing in schools for a while, traces the history of the blues from the origins in West Africa through development in the Southern states of the USA and looks at how it has influenced the popular music of the 20th and 21st centuries. Using recorded audio samples from archive recordings as well as playing live material themselves, the band demonstrated the widely different rhythms and structures as well as looking at the origins of the instruments used, particularly highlighting how much early material was performed using objects of an everyday nature found around the house.
This was, however, no "lecture", there were plenty of opportunities for audience involvement which culminated in the SPIKEdrivers being joined by Tim, Rob & Paul – Los Tres Armadillos – whilst Maurice handed out various percussion instruments to the audience and we all became part of the band, performing one of the longest versions of "Hip Shake" ever which left most of us with stinging, red palms but aglow with pleasure.
Constance, Ben & Maurice took turns to look at particular aspects of the subject, to demonstrate points they were making and to educate all in the audience without us ever feeling we were being educated. If learning had been like this when I was at school, my life could have taken a very different course! The students, for that is what we had become, were enthralled as we were treated to tracks from the band's excellent recent CD, "Ain't It Real" as well as covers of some of the great names from the history of blues such as Robert Johnson.
This workshop was the talk of Littlecote for all who attended and the general response was that people would love to see it again and what a good idea it would be to bring it to other venues, something I would urge all venues to consider as I am sure that audiences will respond positively and get a great deal out of such an event. Constance, Ben & Maurice are a unique trio of musicians whose love and enthusiasm for and enjoyment of their music is most infectious and embraces their audience. I reckon this should be on the national curriculum, not just for GCSE students but for all of us! Congratulations to Monica of Boogaloo for including the SPIKEdrivers in the weekend and thank you to the band for making this Sunday rather special.
For more information about the SPIKEdrivers workshops and their educational activities visit the workshops page on their website by clicking here.
Ashwyn Smyth - Digital Blues
www.digitalblues.co.uk
| | |
| --- | --- |
| Spectrum Blues Club, Keighley 11/3/05 | Keith Lee |
The opening of a new blues venue is to be celebrated anywhere but one in an area with no regular provision at all is to be doubly so. The organisers of this compact venue have every reason to feel pleased after a storming opening night. They have Mojo Buford, John O'Leary, Sean Webster and Catfish Keith already booked but could not have done better than opening with the Spikedrivers. Ben Tyzack, Constance Redgrave and Maurice McElroy are all experienced and talented blues musicians, of course, but it is their rapport with each other and with the audience that illuminates their performances.
After a muscular set of 'Chicago Blues' from the club house-band Blues Breakdown, The 'Drivers' stepped up with their first set. Blending classics Johnson, Harpo, JL Hooker et alia - with excellent original material, they had the capacity crowd engrossed. Guitarist Ben dominated lead vocal duties but the others complement him to great effect with bassist Constance taking lead on the semi-autobiographical "Grampa Was A Moonshiner", and Maurice having his 'Ringo Starr moment' on the hilarious "Am I High?"
With the audience hypnotised, they 'toughened up' in the second set, Ben dominating with searing slide guitar and as my sister pointed out 'snake hips'. After a performance lasting nearly two hours they signed-off with a towering 'Dust My Broom' leaving themselves and the audience exhausted.
We left the humid heat of the Delta for the biting Pennine winds fully convinced that this 'little club with big ambitions' is going to become very familiar to us indeed.

Blues in Britain
| | |
| --- | --- |
| Stroud Blues & Beyond Festival 2005 | Bob Tilling |
The Good Friday sessions started off at eleven in the morning with a series of workshops followed by an open mic and sessions from the visiting performers including the Spikedrivers who also kicked off the evening session.
I last saw Ben Tyzack-guitar, Constance Redgrave-bass, and Maurice McElroy-drums, a couple of years ago and was then very impressed by their performance. Their warm stage presence certainly created a pleasant atmosphere and their wide mix of material, including blues, folk and world music, and their combined creative skills was very impressive.
There is no doubt that they greatly enjoy what they are performing and their well attended workshop the following day truly illustrated their knowledge and love of the music. A very captivating and entertaing start to the evening.
Blues in Britain

| | |
| --- | --- |
| Bluesnights @ Dorchester Arts Centre 2005 | Lewis A Harris |
It has been two years since this amiable trio last graced the Bluesnights stage. That appearance had been a corker and this evening turned out to be truly superb. The lineup, Ben Tyzack (guitar/vocals), Constance Redgrave (bass/washboard/vocals) and Maurice McElroy (drum/percussion/vocals) has been together now for five years. This has allowed the chemistry and empathy to build up and create a genuinely melded sound. The choice of material was wide and evenly balanced. A good proportion of the songs were their own compositions and of excellent quality. They started the first set with the traditional "Gallows Pole", a driving rhythm, well built up, it made for a good start. Songs about trains featured heavily during the evening. "Ghost Train" is a real swinger with solid drumming. This was followed by Doc Watson's "Deep River Blues", a lovely, easy going ballad - superb. A new tune, "Devil's Breath" was slow, the sustained rhythm and slide playing was well executed. The top slot for this first set was a stomping version of Slim Harpo's "Shake Your Hips", a real tour de force. The set finished with a number written by Constance, reflecting her Native American heritage, quietly forceful and featuring various instruments to powerful effect.
The second set started with "Bluetrash", an own comp that was requested by someone in the audience who had heard it on Late Junction R3; a slow poignant song. A couple of train songs followed: "Laying Down Lincolns" and "Train Done Gone"; some very good riffs here. A lovely piece was "Gypsy Wind" wich had a light jazzy feel and it swung nicely. A couple of numbers they did had some very witty lyrics, which changed the dynamics of the concert and gave a sense of variety. Another boogie workout with a J.L. Hooker feel to it then segued into "Love Her With A Feeling" (Tampa Red) a wonderful slow Blues. One of my favourites came next - "Soul Searching Blues". This is great - it rolls along beautifully. Robert Johnson's "Stop Breaking Down" got a classy rendition. Then another one of their own "Midnight Mademoiselle" - very sweet and showcased superb slide playing. The band finished with a barstorming rendition of "Dust My Broom".
I knew this evening was going to be a good. The band turned it on and audience got their money's worth several times over. The trio should be on everyone's 'must see' list. Nice personalities, good humored and topped off with a consummate musicianship you are guaranteed a top quality concert - say no more.
| | |
| --- | --- |
| Crawley Blues Club - Jan 2005 | Tony Molloy |

Issue Feb 2005
The SPIKEdrivers have had a long association with the club and the Hawth Arts Centre, and to my mind are one of the best trios around. They all sing, with Ben Tyzack on lead vocals, Maurice McElroy in his own inimitable laconic style, and Constance Redgrave who sings with soul and passion, which all makes for a great evening. The gig was being recorded as they will do with many more and hopefully release a long awaited live album. Fear not, a studio album is imminent to follow up the superb Blue Trash.
The band opened with "Gallows Pole" which I associate with Ben Andrews, but has its origins in European and Celtic folk. Their version was very much their own and showcased their undoubted musical ability. It would be easy to review the gig in terms of a play list, however, I feel that you need to appreciate the atmosphere created by the band and the empathy and rapport they have with the audience, which is harder to convey with the written word. Highlights of the first set were the biographical modern day blues "Garbage Man" and their cover of "Poor Boy/Prodigal Son" taken from different eras but illustrating the depth of blues material. The set closed with Constance taking over the vocals on "Grandpa Was A Moonshiner", which is a biographical tribute to her grandfather who moved the family from Oklahoma to California in the depression. This song also helps to showcase the percussive box of tricks that she has on offer, a truly atmospheric number.
The second set started with another train song, which is very appropriate given our location parallel with the railway line, entitled "Laying Down Lincolns". This reflects Ben's youth of endless summers when as children they would place 'pennies' on the track for the train to run over, invoking thoughts of another world. In this set they featured the title track of "Blue Trash", "How Long Has That Train Been Gone" and "Life Is Fine". Once more you get the full range of their combined musical talent and ability across a breadth of material. The audience was invited to sing along with "So Hard To Get" and did not need any encouragement to sing with gusto. Ben then went into "Love Her With Feeling" which perfectly illustrated why he is so highly regarded amongst fellow musicians with a slow blues that enabled him to extract every harmonic possibility out of the guitar. An impromptu call was made for the house soundman Fred 'Harpo' Ball and Tim May to step up with their respective harps to blow on Muddy Waters "Can't Be Satisfied". This drew warm and generous applause from the crowd for two of their own, who did the club proud. They closed the evening with "Hip Shake", which had the audience on their feet pleading for more. The Harpo beat was infectious as were the subtleties of the guitar technique in the quieter passages. The audience had their wish granted and the mood changed to reflect the wide open spaces of the USA on "Oklahoma Stardust Blues", a title suggested by Ben's wife, which was accompanied by open plains sound effects (check out one of their gigs and see what I mean!). This closing number was a country blues and helped further to show their influences and backgrounds.
A fabulous evening with a knowledgeable, enthusiastic, friendly and supportive crowd, who stood and applauded many minutes after the gig. The SpikeDrivers have the tightest rhythm section around and have been invited back to the Crawley Festival on Friday 24th June by popular demand.
Tony Molloy
www.crawleyblues.co.uk
| | |
| --- | --- |
| Hooker Blues Club, Wrexham 2004 | Grahame Rhodes |
The Excellent London-based trio, The Spikedrivers, made their Hooker's debut in the fine new venue at NEWI, and delivered two marvellous sets to a most healthy turn-out, covering all bases from delta blues to jazz flavours with a touch of rockin' boogie thrown in!
The band, named after the workers who drove the steel spikes into the American railroads, comprise Ben Tyzack (lead vocals, guitar & harmonica), Constance Redgrave (bass & vocals) and Maurice McElroy (percussion & vocals), and are all consummate professionals who deliver a great show, and as a band are maturing all the time - playing and chatting in a lovely crowd-friendly manner that won the audience over.
Two sets featured songs from their four albums, kicking off with the classic country blues of "Gallows Pole" and the superb "Ghost Train Shuffle", highlighting Tyzack's great guitar playing, with the super-tight rhythm section kicking in behind him.
Both Constance Redgrave and Maurice McElroy, who have played with a host of top British blues bands, also feature on lead vocals, with McElroy's delivery of the hilarious (but true!) "Junk Mail Blues" and Redgrave's personal "Grampa Was A Moonshiner" both being delightful.
Tyzack's swinging guitar and jazzy licks are a treat, with him also being a master of the slide - in fact, he is an all-round top guitarist! "Urban Love Boogie" and "Love Her With A Feeling" were both excellent, as was a lovely take on Robert Johnson's "Stop Breakin' Down" - featured on the band's Delta Roots album.
A most enjoyable night was rounded off with a rollicking "Dust My Broom", which turned into a great boogie - with a brace of well-earned encores in the shape of the lovely "Oklahoma Stardust Blues" and Slim Harpo's evergreen "Shake Your Hips"
| | |
| --- | --- |
| Orkney Blues Festival 2004 | |
Firmly in the drivers seat by Harry Giles
Returning to the Blues Festival for the second year by popular demand, the Spikedrivers stunned us for three nights running. Bringing their distinctive blues sound back to Orkney, the trio had also been spending the previous week preparing for the their hotly-awaited forthcoming album. The Spikedrivers, formed in their current incarnation four and a half years ago, feature alongside the usual drums, guitar and bass combination an astonishing range of percussion, from washboard to 'udu drum'. Their sound is sparse and polished, but also rich and more than anything, it fills the room with an overwhelming blues vibe. The music swings and dances along, and every foot in the audience taps to it.
Front-man Ben Tyzack has a wide-ranging and smooth blues voice, and the other two members, Constance Redgrave and Maurice McElroy, provide great harmonies and also take the lead at times.
Each player is a multi-instrumentalist, and the constant switchover of instruments makes each new song sound fresh and textured.
The blues the Spikedrivers play has its roots firmly in the blues tradition, but the band succeed in bringing something new to the genre each time. Through Ben's rippling finger picking guitar style, or Constance's emotional vocals, or Maurice's tongue-in-cheek lyrics, a performance from the Spikedrivers is different and special.
We're so glad we've got the Blues! By Rohn Ross Scott
It was the ultimate musical experience – a sensational gathering of some of the best blues performers in UK. And once again, it was happening in Orkney.
While some non-blues officianados were unaware of the names or caliber of the artists appearing the fifth Orkney Blues Festival before the weekend they clearly know it now.
The two surprise hits of 2003, the Spikedrivers and the Hangover Blues Band were back and better than ever, and headliners Connie Lush & Blues shouter blew the mass crowd away at the Stromness Hotel at the blistering finale gig on Sunday night.
Overall, there were no disappoints in the 17 acts showcased throughout the 2004 extravaganza, and the consensus of opinion was that Kent Duchaine and the Spikedrivers were the highlights of the year's gathering.
Clearly shattered and in the throws of still clearing up amps and equipment from the different venues, committee member Colin Sinclair told: 'Orkney Today' on Monday night: "It was brilliant. I enjoyed it better than last year. Our heads are still spinning."
On the best shows, he said: "I didn't manage to get to them all, but got good reports back from the Kent Duchaine and Connie Lush shows. For me the Spikedrivers and Charlie Morris Band gig in the Stromness Hotel made the whole festival right for me."
"Attendances were well up on previous years and we've had nothing but positive feedback from the musicians and punters with much talk of the unique atmosphere."
A blues festival-goers perspective by Catherine Grivas
Whether you were raving about Rev Doc or feeling like you'd just seen a living legend in Kent Duchaine, there was something for everyone at the fifth Orkney Blues Festival.
The Spikedrivers! What better place to start. My personal festival and probably all time blues favorites. This year I wondered if they would have something new to hold my interest. Again I was blown away. There were some new arrangements; at least one new song and I continue to find their percussive approach refreshing.
Ben's brilliant guitar playing was somehow cheekier. Constance seemed more assured. Her song 'Grampa was a Moonshiner' I found incredibly moving. While Maurice in the middle held it all together with his seemingly effortless command of rhythm. The arrangements were sympathetic to the theme of the songs and the delivery was very tight. Consummate performers, whose facial expressions and movement show a cool professionalism honed, I expect, from many months on the road. Even the Orkney paparazzi didn't seem to intimidate them.
| | |
| --- | --- |
| Towersey Village Festival | Siobhan McAndrew BBC Oxford |
There was a wide range of talent on display at the Towersey Village Festival. Our reviewer Siobhan McAndrew gives her verdict. . The Spikedrivers followed, a Delta Blues trio, to provide a welcome respite from folkiness. They were very punchy, consummate musicians and excellent fun. The Poozies were up to finish, a female quartet which includes piano accordionist Karen Tweed. They began with slow and moody pieces. Apparently their set kicked into life later, but by then we'd gone, to bop away to the Spikedrivers in the late night tent.
| | |
| --- | --- |
| Pontardawe Festival | Slim's Blues |
Well, the blues hit Pontardawe Festival last Saturday for the first time with the appearance of Little George Sueref and the now 'regular visitors into Wales' the Spikedrivers. Pontardawe has been a folk festival for many years and the blues would be quite alien to the many loyal fans of the festival.
At about 10.30 when the folk bands had done their bit, the best Mississippi delta blues band in the UK The Spikedrivers (Ben Tyzack, Constance Redgrave and Maurice McElroy) entered the stage. I knew that this was the moment that the blues was going to kick life to this former fest. They went straight into 'Bluetrash' which is the opening track on their new CD. Let's start with the best and keep it going! When I spoke to the Spikedrivers just before the show, they said they decided to start off their set with that song because when their CD was first aired in The Point, Cardiff that was the track which got heads turning, ears buzzing and feet tapping. Anyway, it worked, the audience were in their hands for the next 60 min which flew by.
Although they only had an hour, they did not rush the set but gave the new listeners a taster of Mississippi delta blues. We had John Lee Hooker-esque blues medleys with all their other influences such Robert Johnson and Charley Patton - also they played instruments that would not be instantly recognised such as Jugs, wooden boxes and brasso tins and play them better than most people could play an orthodox instrument. Then it was over - a brief encounter of a shooting star - but they will be back!
| | |
| --- | --- |
| Bodelwyddan Castle Blues Weekend | Dave 'Stratman' Stone - Blues Matters |
It was time for the first band of the weekend, The Spikedrivers. Although I had seen them before, I hadn't seen them since Constance left Otis Grand to join them (playing bass). They opened their set with Ben Tyzack playing solo acoustic guitar intro to 'Gallows Pole' before Constance and Maurice joined in on bass and percussion.
I tried to keep track of all the numbers, but I know that I missed the titles in some of them, there was a train song (Ghost Train Shuffle), the some nice ragtime. Ben showed off his skills on slide on a selection of guitars, running through 'Love With A Feeling', some even nicer side work on a Muddy Waters piece and then some really swampy sounding work on 'Laying Down Lincolns' (Maurice playing on a box!)
Some nice harmonies on 'That's No Way To Get Along', and then 'Shake That Thing' finally got people up on the dance floor. By the time they closed with 'Dust My Broom', the dance floor was packed, and as I listened to their beautifully crafted version, I thought that this is what a Friday Night Fish Fry must have sounded like back in the delta!
Saturday afternoon saw the 'acoustic set' I say that because there is rarely any actual acoustic playing, it is usually electrics turned back a notch or two. First off were The Spikedrivers, and they were as close to acoustic as it gets, having Udo drums, washboard, acoustic guitar (albeit lightly amped) and Constance on Bass. They performed a different act that was even closer to an original blues feel from the thirties. (I imagine, I was never there!) and had a unique 'Brass section' consisting of a kazoo with an inverted Brasso tin mounted on the sound hole!
| | |
| --- | --- |
| Orkney Blues Festival 2003 | Chris Simmonds |
You may not think that the Orkney Islands would be the most hospitable place, weatherwise, at the tail end of September.but you`d be pleasantly surprised. For the second year running the sun shone, the weather was mild and people were only wet on the inside due to the large quantities of good quality local ale and beer from sponsors Goose Island and Brooklyn that were quaffed!
It`s only a 35 minute flight from Aberdeen to Orkney airport and a mere 20 minute drive from there to Stromness (the Islands` second largest town and festival epicentre. I couldn`t get there until Saturday morning thus missing the opening night but I was regaled of tales of how good the Spikedrivers were at the festivals` opening show.
A food break at Bistro 76 brought the realisation that Clootie Dumling was on the menu. It`s another of Steve Arvey`s addictions and I had to find him. Soon after a bizarre photo session and spoon feeding ritual ensued. The upshot of this was missing out on Steve Gibbons accompanied by Roger Inness at the Academy. Reports were that he was even better than yesterday. I did catch the Spikedrivers though, and they improve with every viewing with a unique sound and absolutely thrilling playing from guitarist Ben Tyzack.
This year I`ve been to blues festivals in Colne, Antwerp and Dundee but none can compare with Orkney for atmosphere. It may be small but it`s perfectly well formed. And next year it should be renamed the Orkney International Blues Festival! Do yourself a favour and get up there next year. It`s a blast.
| | |
| --- | --- |
| BluesNights at The Dorchester Arts Centre | Lewis A Harris |
On a cold and very frosty night there was an excellent turnout to see this trio, The SPIKEdrivers, made up of Ben Tyzack, Maurice McElroy and Constance Redgrave. Once again this was a band that I had never heard of and I was keen to hear and see what they could do.
They started their first set with "Gallows Pole" a number that goes back into the mists of Blues time. It began with a gentle rhythm and then segued into a superb rocking work out. It is a rule of thumb that if the first number hits the spot, then the rest follows. This was very much the case with an even balance of own compositions and standards throughout the first set. The next number "Ghost Train Shuffle" was a real good time foot tapper. A railway theme ran through the evening, witness the band's name. A fast and furious rocker followed. The pace was slowed down on Ray Benton's "Am I High?" a relaxed and amusing song about a very tall inPidual. Next, one of their own compositions "Laying Down Lincolns" which featured slow and haunting slide. Rev Robert Wilkins' "That's No Way To Get Along" had a pleasant driving sound. The tempo was upped on a wild slide driven boogie then into "Seven Little Words" a very nicely played slow Blues with wonderful slide.
The set finished with "Grandpa Was A Moonshiner" an ode to the dustbowl era of the USA, close to the heart of Constance Redgrave who has Native American ancestry. This featured a wide variety of rattles and shakers throughout, thereby building up the rhythms into a strong Indian feel. Quite a barnstormer!
The line-up, who have been together for 2˝ years, started the second set with "Blue Trash" an own composition and the title track of their forthcoming album. Very slow and atmospheric and a good example of their own writing skills. This ability of going from a gentle poignant song into a hard driving rocker continued with "The Train Done Gone". Hard, driving and good slide. The tongue in cheek humour showed up with "Massey Ferguson Blues" a nod to a well-known tractor. In the vastly agricultural area from which BluesNights draws its audience, it was a sure-fire hit.
Constance featured on "You Don't Care", a slow poignant emotional number. Though hers is a voice yet to fully mature, the depth of feeling with which she embued this SPIKEdrivers original more than compensated. Time next for some ragtime with the Rev Gary Davis' "Hesitation Blues" which was wonderfully melodically rendered. Maurice took the lead vocal's on Willie Dixon's "Dead Presidents" - nicely done!
One of the high spots of the evening was a superb rendition of Tampa Red's "Blues with Feelings". Ben's vocals were very expressive with some superb slide playing; this was very, very good. Next came a very nicely restrained version of Muddy Water's "Can't Be Satisfied" that featured excellent brush work from Maurice.
The pinnacle of the evening followed and this was Slim Harpos' "Hip Shake". A really infectious boogie, slide driven, that developed into a solid work out. I can only describe this as an absolute cracker. A superb barnstormer to finish the set. To loud applause the band returned for two encores - Robert Johnson's "Stop Breaking Down" which was very well done. The second was one of Ben's compos called "Oklahoma Stardust Blues". A truly beautiful ballad very sweet and tender!
We enjoyed a quality evening, worth every penny and reinforcing the fact that there are very good standards amongst the bands playing Blues in the UK!
| | |
| --- | --- |
| Boogaloo Blues Festival | Ashwyn Smith - Blues Matters |
Over in Reds The Spikedrivers kicked off the afternoons session and, I feel, suffered slightly from being in such a large venue. The Spikedrivers music is always entertaining, always different and it is the personalities of the band members that create such a wonderful atmosphere and rapport with the audience. None the less, The Spikedrivers have always put on a cracking set. It was only a pity that they did not have their new CD with them, as I am sure they could have sold a considerable number on the strength of their fine set.
| | |
| --- | --- |
| Bridgnorth Folk Festival | Bryn Phillips |
The Spikedrivers was the band that everyone at Bridgnorth was talking about this year. In the afternoon they played to a half full marquee - but in the evening the same marquee was full to over-flowing. What was so special? It was probably that the whole act was so complete. It wasn't just the music - it was the body language; the interaction between the musicians; the choice of material - everything was just right. They set the scene with "Hey, Hey" - a fairly routine blues number - but immediately you could see where the magic was coming from.
There are three elements to a successful blues. Imagine a solo country blues guitarist. The first thing to do is to drive out a steady rhythm with the thumb - moving around on the bass strings to give some distinctive bass riffs. The second thing is to provide the distinctive blues runs and riffs on the high strings - that gives it the style; that's what makes it exciting. Finally you need rhythm - a solo acoustic blues artist will tap his feet - maybe use bottle tops on his shoes, maybe use a sound-board - the result is a solid driving sound. Now imagine the bass riff is actually played on bass guitar, the blues runs are picked out with precision on a single guitar and the whole thing is kept moving with a solid, deceptively simple, driving rhythm played with brushes.
Now imagine the timing's perfect - as perfect as the solo guitarist - but with the added depth and volume. That's the sound. The Spike Drivers' steady driving blues train (hence the name - the spikes are used to drive the sleepers into the tracks.) Finally the look of the band was immaculate. Ben Tyzack in his black hat, blue shirt and black braces, Constance Redgrave looking stunning in her long black coat, and Maurice McElroy - super cool in the straw hat .. all of them working together to give that single multiplicity of sound - Yo!
Their content was well mixed. It went from laid back country blues, all the way through to swing and almost-jazz. They also sported a couple of unusual instruments - there was Constance playing the strap on wash-board with hair-brushes and Ben playing the Brasso Tin Kazoo - looked weird - sounded good.
From their publicity it looks as though this band spends most of it's time on the blues circuit, but judging from the reaction from the audience at Bridgnorth - they should think about getting more folk bookings. They were a knockout!
| | |
| --- | --- |
| Ealing Blues 'n' Groove Party | Frank Franklin - Blues in Britain |
SPIKEdrivers played three half-hour sets between the main-stage acts. This was possibly another case of underestimating a bar-tent billing that should have had a main-stage slot.
The first third of their stage time opened with a John Lee Hooker tribute. This driving title with slower, quieter sequences and Constance Redgrave's bass feature set the tone for the rest of the SPIKEdrivers' afternoon, grabbing the audience and demanding attentive listening to their brand of country based boogie, showcasing Ben Tyzack's guitar picking and sliding skills.
"Too Much Trouble" followed with its Charleston hue before percussionist Maurice McElroy took the lead vocal for "Am I High?" (Benson/O'Connell/Sheridan) The "song about not killing yourself", "Life Is Fine" (Hughes/Tyzack) preceded their first set closer "Love With A Felling".
Their second set began with a brace of train songs. The first of these, "Laying Down Lincolns" is a childhood memories song about waiting for trains to run over pennies laid on the line. Evocations of flatland swamps and eerily howling winds were conjured up with collective vocals, Maurice playing a fancy wooded box with his hands, Constance on washboard and dog brushes and Ben on acoustic slide guitar. "Ghost Train Shuffle" followed this. Announced as the oldest song in the set, sourced back to Leadbelly via Led Zeppelin, "Gallows Pole" featured Ben doubling up on rack harp. This session closed with Ben's own "Soul Searchin' Blues" sandwiched between covers of "Bright Lights, Big City" (Reed) and "Stop Breakin' Down Blues" (Johnson).
I missed the first title of their final performance of the evening; "Crazy Man" and Willie Browns' "Broke And Hungry" followed this. An instrumental, the title of which escaped me, proceeded the Emmylou Harris title announced as "music to skin rattlesnakes to" - "Rhythm Guitar" featured Constance back on lead vocal for a second time. This set closed with Slim Harpo's "Hip Shake".
Each of their bar-tent sessions became progressively more crowded and appreciation of their ability to nail a groove and call up American wastelands and backwaters was duly expressed. It's no wonder they continue to grow as festival favourites up and down the land.
| | |
| --- | --- |
| The Barrels, Berwick on Tweed | Michael Mee - Blues Matters |
'Driving home the blues'
It was worth the fiver for the blues lesson alone', was one comment on the performance of The Spikedrivers in Barrels, Berwick on Tweed. In my opinion there were two moments during the second half, a stunning rendition of Emmylou Harris's Rhythm Guitar and a returning of Gallows Pole - best known from Led Zeppelin III - to something like its Leadbelly original that went beyond filthy lucre. The mention of money would only tarnish a memory that will be a comfort through many a long winter night.
It mattered not a jot where the audience thought they were on Friday because The Spikedrivers were in a Chicago club of the 30s, brimming with Runyon-esque characters. And it has to be said the cellar bar of Barrels fits the bill perfectly for an intimate, smoky blues club. They had obviously been the house band for years and were happy to just stand in the corner and play mesmerising blues from Robert Johnson, Willie Brown, Rev. Gary Davis plus a stunning John Lee Hooker tribute.
The seven original songs in the set list proved that they can write as well as the can play. But back in the modern world, perhaps the most outlandish thing about The Spikedrivers was that they worked hard at entertaining the audience. Singer Ben Tyzack, with a voice that was weaned on polk salad drawled, wailed, screamed and oozed his way through the night. Feeling stressed? Take Tyzack, believe me it works.
Bass player Constance Redgrave brought her own brand of country blues all the way from Bend-In-The-River Oregon (home of Bonanza). Not only is this a lady who plays a mean bass she also radiates pure enjoyment. Throughout the evening she was a willing and able foil for Tyzack. On her own, most notably with Queen Of The One Night Stand she became a magnetic and alluring performer in her own right. Maurice McElroy was obviously cast in the role of 'slightly eccentric' drummer, Am High? And Nyquil Blues were the evening's surreal moments.
Whilst the blues is about feeling, it also requires a careful attention to detail and none of the three have just come off the boat. They are all tried and trusted performers. Redgrave's washboard, played with dog brushes, McElroy's Cajon (posh Spanish name for a box) and jug and Tyzack's kazoo with tin of brasso on top made the audience smile, they were meant to. But all helped create the perfect atmosphere. Comfortable and homespun don't come easy, they require hard work, experience and talent.
If the first half was a touch genteel the second half contained a bit more bite, built around an epic Hip Shake. By then it had dawned on everyone that The Spikedrivers were just a bit special, they were rocking we were reeling. Unusually the night finished on a gentler note. Oklahoma Stardust Blues was evocative rather than rousing. Constance said if made her feel homesick. Me too and I don't even live there.
| | |
| --- | --- |
| The Running Horse, Nottingham | Dave Kingsbury - Blues In Britain |
It's been a while since I saw this band and was mighty impressed by the development in their playing. Don't get me wrong, for my money they've been the country blues outfit to see since their formation in their current line-up a couple of years ago. On tonight's performance though, they've gone from being really good to absolutely ace!
The band comprises Maurice McElroy on drums, Constance Redgrave on bass and Ben Tyzack on guitars and harmonica. From the opening number (an infectious shuffle version of Big Bill Broonzy's 'Hey Hey') to the foot-stomping finale (Ben's own wryly amusing 'Hard to Get') they held the appreciative audience spellbound.
It's hard to know where to start in pinning down this band's appeal. They seem to get everything right, from an impeccable choice of material to the sheer variety of styles they pack in. InPidual numbers are beautifully arranged to exploit contrasts in dynamic and mood. They can all sing with character and flair, whether leading or harmonizing, and this adds depth and variety to the performance: witness Constance's plaintive 'Queen of the One Night Stand' and Maurice's engaging version of 'Am I High?'.
The playing is relaxed and emphatic, with plenty of room for inPidual improvisation. There is Ben's beautifully precise picking and melodic inventiveness, Constance's rock-solid and often seismic basslines that somehow remind one of Hot Tuna's Jack Casady, and the wonderfully 'wrap-around' quality of Maurice's forceful but unintrusive drumming.
The latter revealed himself as a multi-talented percussionist when he sat astride an amplified box known as a Cajon for one number and then slapped a ceramic pot (I think it is called an Udu drum or Tinaja in Spain) during 'Blue Trash'. The all-round quality of playing on these quiet numbers was exquisite, approaching perfection. But the up-tempo stuff was as good: the breezily cheerful 'Life is Fine' and the goodtime stomp of Ben's 'Soul Searchin' Blues' got everyone moving. There were powerful versions of 'Gallows Pole' and 'Stop Breaking Down'.
Their two lengthy and well-balanced sets included plenty from their justly acclaimed CD Delta Roots as well as some strong new material, which makes their next recording a tasty prospect.
All in all, this was an object lesson in how to play the blues, simple but blindingly effective. If you haven't seen this marvellous trio yet, I guarantee you're in for a treat.
| | |
| --- | --- |
| 'The More Blues Festival' Zottegem, Belgium | 'Bobtje Blues' |
On to The Spikedrivers and this is a discovery which will please me for a long time. Already from the start with Robert Wilkins' "That's No Way To Get Along" my bluesheart made a jump of joy while hearing so much delicacies. A Delta roots sound overwhelmed the festival tent, immediately thinking this would be great.
This band lended their name from guys (Spikedrivers) who hammered the nails (spikes) in to keep the rails and the wooden beams together. The shuffle like "Ghost Train" sung in the older days, is one of the remnants. Almost half material of their own with songs as "Crazy Man", an emotional sounding "Blue Trash" and blues in all its simplicity "Hard to Get", to me can be called terrific.
Two men and one woman with a great variety in simple instruments (washboard, drum, kazoo, cajon, vocals and guitar) succeeded to bring a set where many black bands stay behind. The guitarist brought complete slidework in e.g. Robert Johnson's "Stop Breakin' Down" and Tampa Red' s "Love With A Feeling".
Take the Irish Maurice McElroy on drums, Constance Redgrave on bass, a very talented slide guitarist Ben Tyzack and what do you get? Right, a band who understands the art to fascinate in real down home delta blues.
| | |
| --- | --- |
| 'The More Blues Festival' Zottegem, Belgium | Steven Devos - "It's Mojo Music Time" |
The Spikedrivers play for the first time in Belgium. This American-British band has been founded by guitarist Ben Tyzack. Tyzack had been working in a recordshop and there he discovered the blues. He could share his musical ideals with singer-drummer Maurice McElroy and female singer-bassplayer Constance Redgrave. The Spikedrivers were born.
Persified and well-balanced, that is how we can describe the set of The Spikedrivers. Even with the cabinet of instruments they are very inventive. We see Constance Redgrave with washboard and dog brushes during "Layin' Down Lincolns". "Midnight Mademoiselle" gets an original rhythmic by a "cajon" a percussion instrument out of flamenco - from Maurice McElroy. But also Ben Tyzack let him remark. His guitar sounds pretty primitive (rootsy) during "Urban Boogie" and "Crazy Man" contains a delicious slide-part.
In our opinion: The Spikedrivers were simply the revelation of the festival.
| | |
| --- | --- |
| bShetland Folk Festival, Gulberwick Community Centre, Shetland | Mike Elliott - Blueprintb |
Outside the storm raged, inside the joint was hot and jumping. This was the Jazz & Blues Concert at Gulberwick Community Centre, Shetland, and The SPIKEdrivers were whipping the audience in to a frenzy. Britain's northernmost islands, on the same degree of latitude as Moscow, hold an annual five-day, round the clock music and beer festival in April, supported by artists from all over the world homing in on this outpost and musical hotbed.
Shetland Youth Jazz had started the proceedings with some great music before SPIKEdriver Ben Tyzack grabbed the audience with his opening number, "Love With A Feelin'", following this up with some superb guitar work in "Hip Shake". Pretty soon bassist Constance Redgrave took centre stage, showing her virtuosity with her inimitable and sexy blues version of the Emmylou Harris classic, "Rhythm Guitar".
Drummer, Maurice McElroy was not to be out done and he had the audience in stitches with his amusing "NyQuil Blues". Having seen him perform "Am I High" the previous night, I was most impressed with this rare vocal combination of blues and humour. The musical virtuosity of all three shone through on the classic "Urban Boogie" which had the audience clapping and stomping along as the train sped along the rails. There were two more personal highlights for me, both showcasing the vocal talents of Ben, but also emphasising the tremendous teamwork of this trio, "Stop Breakin' Down Blues" and the encore of "Boogie Sister".
All to soon the set was over, but the audience was clamouring for more and demanding that the Jazz & Blues innovation would become a permanent part of the Shetland Folk Festival for years to come, thanks to the supreme talents of The SPIKEdrivers.This Anglo-Irish-American trio performing a pot-pourri of classics and self-penned compositions creates a rare musical fusion. Don't miss The SPIKEdrivers when they're down your way. I thought this performance alone justified the airfare to Shetland. Their live show is excellent but they can be enjoyed any day by listening to their CD 'Delta Roots', which showcase 15 superb tracks.
| | |
| --- | --- |
| Shetland Folk Festival - Gulberwick Community Centre, Shetland | Jane Moncrieff - The Shetlnd Post |
Hot to trot...if we could just get on our feet
SPIKEdrivers were next on stage and from the opening number 'Love Her With A Feeling', their mix of blues definitely hit the spot. As bass player Constance put it: "There's only three of us, so we have to put out a lot of energy." And they did, while at the same time getting across their sheer joy in performing.
Their John Lee Hooker tribute was an absolute treat. They took us on a metaphorical journey from the dirty, hard driving blues of Detroit across to Chicago, then drove on down to Mississippi and floated around for a while. It was a great showcase for the music and the band. We went wild (in our seats of course).
They finished the set with a boogie woogie Lightnin' Hopkins number and although they invited us to boogie along, nobody did. We wanted to, but in true Shetland style, although our feet were beating out the time we couldn't quite get up onto them. This was one occasion when it would have been great to still have the dance afterwards.
Let's hope the success and over subscription of this concert sees more of the same. Or what about a Jazz and Blues festival...Hmmm, I wonder?
The Post's Festival Roundup
WELL, following four folk-filled days, I stand by my initial impresssion. There were some excellent bands and many fine musicains, particulary guitarists - a high standard without doubt.
My "had to be there" moment from 2002 was definitely The SPIKEdrivers, at Gulberwick, with their John Lee Hooker tribute. Showcasing three superb musicians who demonstrated the mastery of their instruments and the pure pleasure they got from performing.
| | |
| --- | --- |
| Willie Brown's, Stockley Park | Norma Victor - Blueprint |
Armed only with a map down-loaded from www.streetmap.co.uk and some emailed directions from bandleader Ben Tyzack, we set out intrepidly for deepest Stockley Park. Willie Brown's, aka Alexander's Wine Bar, turned out to be amazingly easy to find, so to all you faint of heart bluesers out there I suggust you "boldly go..."
Ben informed us that this was not to be an unplugged session but the first set would be a more relaxed "sitting down" one. The opening number was a sprightly paced version of Robert Wilkin's "That's No Way To Get Along". This was followed by a composition of his own, the wistful "Midnight Mademoiselle". An instrumental entitled "Kansas City Kitty" included some nice Polynesian guitar inflections and Ben suggested that Kitty may have found her way to Kansas City via Honolulu.
Bass player Constance Redgrave took over the vocals for her own country tinged "Queen Of The One Night Stand". She also proved herself a dab hand on washboard, played with metal dog grooming brushes! The hokum style "Am I High?" allowed the band to let their hair down, with drummer Maurice McElroy on vocals and Ben playing a strange red plastic kazoo with an inverted Brasso tin on top. (Would Brasso be a jug band's narcotic of choice, I wonder?)
The second set, (the "standing up" one), featured several train songs of various styles, the band's trademark, as an opener. A version of "Gallows Pole" was true to its origins with a folksy feel; Ben explained how this traditional piece has been covered by everyone from Leadbelly to Led Zeppelin. Then it was boogie time with Ben and Constance dueting on "Bright Lights, Big City", featuring Ben on rack harp. Constance came to the fore again with her roots displayed prominently on Emmylou Harris' "Rhythm Guitar". The heart-achingly gentle ballad, "Oklahoma Stardust Blues" is the bands shiny brand new, self penned piece and showcased some gorgeous Hawaiian guitar from Ben.
The SPIKEdrivers definitely brought their own brand of professionalism to this intimate venue. I strongly suggest you make an effort to attend their next gig, and remember folks,"hats are optional!"
| | |
| --- | --- |
| Alexander's Jazz Theatre, Chester | Grahame Rhodes - The Chronicle, Chester |
New name to conjure with delivers magic
It's always a pleasure to catch a new name and be completely blown away, such was the case at Alexander's when north London based trio The Spikdrivers delivered two excellent sets of Delta-flavoured blues, with a touch of swing, jazz and country thrown in. The Band is fronted by the fine vocals and guitar virtuosity of Ben Tyzack, with the seasoned rhythm section of Constance Redgrave (bass & vocals) and Maurice McElroy (drums & vocals) also given their share of the spotlight.
Kicking off with the Rev Robert Wilkins' Prodigal Son, the fluid, swingy guitar playing on his 1952 Gibson of Ben Tyzack caught the eye with the superb Kansas City Kitty another early highlight. One of the band's strengths is that all three members sing - Maurice McElroy shone on JJ Cale's Clyde with Constance's own jazzy Queen Of The One Night Stand being another treat. An excellent first set was rounded off with Rev Gary Davis' Hesitation Blues, again with gorgeous guitar from Tyzack. Second set standouts included a slashing Gallows Pole, a lovely laid back Bright Lights, Big City and another fine vocal from Constance on Rhythm Guitar.
A great night was rounded off with Robert Johnson's Stop Breakin' Down and a well deserved encore in the shape of the classic Lil' Red Hen, popularised by Taj Mahal. This was a thoroughly enjoyable night from three fine musicians who seemed to be having as good a time as the audience.
| | |
| --- | --- |
| The Top Bell, Barton-under-Needwood | Mel Kingsbury - Blueprint |
Shame on you, blues fans, for not turning up in your hundreds for the gig! Mind you, if you had we'd have been hanging out the windows and doors clutching our pints of the delicious Top Hat ale. I'd expected to hear some country blues and was not disappointed. However, this tight bright trio present a range of songs. Some are self-penned, like the café-ballad "Midnight Mademoiselle". There are versions of standards, such as a rollicking "Hesitation Blues", a version of "Shake That Thing" with exotic, almost Hawaiian sounding guitar and sone very danceable country blues numbers. All three take turns at lead vocals. Constance Redgrave sings some telling, lilting songs such as "Queen Of The One Night Stand".
Maurice McElroy has a more whimsical edge to his singing and in answer to his "Am I High?", I'd have to answer, "Yes, by the end of the evening I certainly was." Ben Tyzack's voice is rich and smooth and his guitar style is beguilingly sweet and mellow. I hope to catch this band again very soon as they seem to be going from strength to strength.
| | |
| --- | --- |
| Willie Browns, Stockley Park | Captain Pat - Blueprint |
If there were a SPIKEdrivers' fan club I would like to have membership card number one. This night we had the pleasure of having them entertain us at Willie Browns for the second time. Since the last performance they have gone from strength to strength, picking up support wherever they perform, culminating in their latest production Delta Roots.
They opened up with "Life Is Fine", an up-tempo rocker from their new CD, getting the audience all stirred up right from the start. Bassist Constance Redgrave with that smile, yes THAT SMILE! - the type of smile that just makes you want to laugh, you just know she is having the best time. The session continued with a great selection of covers and original material making the first set fun and interesting.
After a well-earned break they opened the second set with their own home grown stuff. Maurice handled vocals on "NyQuil Blues", executing the song with that dead pan cool attitude of his, striking his pots and pans with feel, and driving the beat forward in his own unmistakable style.
Ben Tyzack, forever the entertainer, rocked along, playing his vintage guitars with great precision, style and feel. His vocals conjure up mental images of the old school, and how this great music should sound. With Ben at the helm the music ebbs and flows and becomes easy to absorb, he has a great way about him which makes you feel that he is really at one with his instrument and music.
Constance switched to lead vocals on my favourite "Rhythm Guitar". The song starts with a dub like bass line and rolls into this wonderful bluegrass, Cajun, delta style ballad, the song is atmospheric and floats around touching your very soul, the lilt to Constance's vocals definitely adds depth and character to this great band.
The audience, although small, showed their appreciation with great enthusiasm. This band will get my vote every time.
| | |
| --- | --- |
| Blues On The Farm | Frank Franklin - Blueprint |
This annual, four-day event takes place in a field with a marquee just outside of Chichester. The opening night saw The SPIKEdrivers trio open proceedings at 7:30pm, their supremely relaxed sound welcoming the arrivals and those who had been nourishing themselves in the open air now rushing into the tent. The current line-up has taken their sound closer to country, although they've always been that way inclined. Ever smiling, they looked really good too!
The set was based on material from their excellent album Delta Roots. Robert Wilkins' "No Way To Get Along" was given a fine rendition led by guitarist Ben Tyzack. Constance Redgrave took the microphone for her own song "Queen Of The One Night Stand". She Happily acknowledged the borrowing of the bass line of "Fever" (Little Willie John) from the Peggy Lee arrangement.Drummer Maurice McElroy took the mike for the novelty item "Am I High". As a tribute to John Lee Hooker with respect to his recent death, "Hooker Boogie" was performed.
Also aired was the forthcoming Blueprint 2001 compilation track and therefore future pop song "Soul Searching Blues". By the end of their set they were playing to a full marquee of attentive fans.
| | |
| --- | --- |
| Queen's Hotel N8 | Paul Soper - Blueprint |
Spikedrivers are Ben Tyzack, playing sweet guitar, harmonica, brass section (see below) and vocals, with recent additions Constance Redgrave on bass and vocals, and Maurice McElroy on drums and vocals. They are a band who get requests to turn up, not down, and the three elements of drums, frequently brushed, bass never obtrusive, and Ben's guitar stylings - more on this later - combine to produce a sound which is fresh, exciting and always entertaining.
Previously Spikedrivers have used double bass - more traditional it's true - but Constance is a very experienced blues bass player and her playing dovetails beautifully with Ben's guitar. Her voice has a laconic American feel - not put on because Constance is American - and her solo feature, 'Rhythm Guitar', was well received and well sung. Her voice also blends well with Ben's when singing backup vocals.
The surprise for me of the evening was Maurice's vocal feature called 'Am I High' - not the strongest voice on the scene but delivered with confidence and a great sense of humour as befits a very funny song. Maurice is probably one of Britain's hardest working drummers too and it is easy to hear why - always driving the music along without dropping a beat, altering tempo or adding those irritating fills that so many other drummers feel are obligatory.
Ben has a line up of impressive vintage guitars, including a lovely Gibson with a really jazzy feel and Dualian resonator used for some really tasteful slide guitar. If you are looking for extended solos, this is not the band for you because they specialise in songs and soloing is short, to the point and always complements the song and its mood. High spot of the evening could be Ben's modified kazoo, which has an empty Brasso tin added for a special muted touch - the Brasso section indeed!
To make the evening really special we were treated to two rather special guests - both harmonica players. Tim Hill, who specialises in a country-cum Chicago style, was perfect accompaniment to 'Hard To Get', and Lee Sankey who can blow in every style from down home blues to jazz, was outstanding in a very Sonny Boy Williamson (the second that is) style on 'Stop Breakin' Down'. Then - joy of joys - both of them joined the band for the final number - 'Rollin' And Tumblin'' indeed!
Spikedrivers provide an evening of outstanding, impressive and entertaining blues.
| | |
| --- | --- |
| kThe Loft, Crouch Yacht Club | Tim Aves - Blues Mattersb |
Bringing the music of the Mississippi Delta to the delta of the river Crouch, on the Essex coastline might have seemed a slightly odd notion, but for American-raised Ben Tyzack and his marvellous band it proved to be a real inspiration.
Tyzack is a fine slide guitar player and moved effortlessly between different open tunings, using a capo to vary the keys and proving himself no slouch either at standard-tuned guitar work. But it is as a vocalist that Tyzack really shines. He has a strong, rich and deep voice, phrasing to die for and a marvellously offhand style of delivery that suits the band's more relaxed material to a 'T'.
Over the space of two 40-minute sets of material drawn largely from the Spikedrivers last LP, "Whiskey River Blues", the band held the 40-50 strong audience in the Loft completely enthralled with a collection a finely-paced shuffles, slow blues numbers and up-tempo boogie tunes. "Shake That Thing" was personal a favourite, with the rest of the band joining in on the call-and-return vocals, though overall, it was a performance very hard to fault.
| | |
| --- | --- |
| The Chelsea Blues Festival | Norma Victor - Blueprint |
Things got of to a splendid start with the Spikedrivers. Some lovely twangy Dobro and chugging harp from leader Ben Tyzack on 'I Be Troubled' was typical of their authentic, but not in the least pedantic, style. An interesting inclusion in their set was the rarely heard Rev. Robert Wilkins' 'Prodigal Son'.
| | |
| --- | --- |
| Maryport Blues Festival | Bob Tilling - Blueprint |
The afternoon acoustic concert, held in the marquee, again had an appreciative audience, opening with a band that I had not seen before, The Spikedrivers. This trio has a unique style with interpretations of early country blues with a twist that is very much their own. They included material from the likes of Mississippi John Hurt and Willie Moore, capturing much of the original feel while bringing it up to date.
| | |
| --- | --- |
| bIsle of Wight Blues Weekend | Colin Smith - Blues Matters |
Saturday afternoon was the usual acoustic session which is always well received...The Spikedrivers were really great - a band I would like to see again.
Saturday evening was begun by The Spikedrivers with Ben Tyzack treating us to some excellent guitar playing, I've made a note - "a must to see again!"
| | |
| --- | --- |
| Isle of Wight Blues Weekend | Andy Bennett - Blueprint |
On Saturday evening, The Spikedrivers played a set of country/acoustic blues which featured the excellent guitar playing of Ben Tyzack. I thought that the band was musically the best of the weekend.
| | |
| --- | --- |
| Bottleneck Blues Club | John Adams - Bottleneck Blues Website |
Ben Tyzack's Spikedrivers really drove the message home. A lot of people said that I've GOT to book them for The Roffen (I'd already decided to) the were superb. Ben's understated slide was faultless.
| | |
| --- | --- |
| Thurrock Music Festival | Diane B Brand & Bob Bones - Blueprint |
.
The Spikedrivers with their wonderful textured sound of drums, acoustic guitar and bass, played with confidence. A good mixture of numbers ending with a rousing version of 'Got My Mojo Working'.
| | |
| --- | --- |
| Fox & Hounds, Stony Stratford | Ken Daniels - Blueprint |
Not many bluesmen turn up to a pub gig with four guitars, but if you've got a Lowden Acoustic, a 1960 Silvertone Electric, a late '50s Hofner Committee, and a handmade Dobro copy which includes a kitchen metal mixing bowl and a colander, then you want to show them off a bit. This Ben Tyzack of Spikedrivers proceeded to do a rocking country blues set which grabbed the audience from the self-penned 'Crazy Man', through Broonzy, Mississippi John Hurt, Robert Johnson, Willie Brown and more country blues covers and originals. Oh yes, and a lovely version of Jagger/Richards' 'No Expectations' as well as the best version of 'I Can't Be Satisfied' I have ever heard (next to Muddy's, of course).
Ben has a rich, strong voice and can SING! He's a pretty nifty harmonica player too. With a rocking goodnight one Slim Harpo's 'Hip Shake' and 'Got My Mojo Working' as an encore, they left the crowd clamouring for more. Nothing short of excellent!
Only one mistake: they didn't bring enough copies of their CD to meet demand!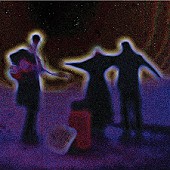 'Across The Water'
our latest cd is on sale now
click on the cover
---
Distributed in the UK by:
Available from CD Baby in
the US and Canada:

---