about us
"From the first note, Spikedrivers demand to be looked at and listened to."
Blues in Britain
One of the most original, innovative and exciting bands around, their combination of gutsy slide guitar, rock-solid bass, infectious grooves and highly distinctive vocals, creates a sound that is uniquely their own. They take you on a journey, from southern juke-joints and lazy front porches to the huge open spaces of dust bowls and railroad tracks disappearing into the distance.....
ben tyzack: guitar, vocals & harmonica
"..hard picking, sinuous baritone guitar and growling vocals.."
Blues Revue – USA
Born in London but raised in the deep south of the United States, Ben's musical style reflects these experiences. His guitar playing is an intoxicating blend, from the raw delta blues of Robert Johnson to the powerful soundscapes of Jimmy Page. This combined with a soulful voice and commanding stage presence completes the picture of a very unique artist. In 1992 Ben formed the Spikedrivers, they have released seven albums including many of his original songs. He has also composed music for Channel 4's 'Car Wars' and performed with Lee Sankey, Roger Askew and the Royal Shakespeare Company. [more...]
constance redgrave: bass guitar, vocals & percussion
"Redgrave's spare lines have everything you need, thick tone, solid note choices, and a deep pocket."
Bass Player – USA
Born in Los Angeles of Native American roots, Constance naturally transferred her genetic tribal rhythms into the simple, rock solid bass lines that are her trademark and her ability as a compelling vocalist and percussionist perfectly complements this talent. Now living in London she has played with Otis Grand, Steve Cropper, Anson Funderburgh, Hank Wangford, Chris Jagger, Christian Death, Wes McGhee, and Boo Hewerdine. [more...]
maurice mcelroy : drums, vocals & percussion
"McElroy deftly uses the udu drum to separate the Spikedrivers from the rest of the pack."
Blues Revue – USA
Born in Belfast, he came to London during the 60's blues and soul boom. Add his passion for the colour and texture of Flamenco and African instruments and you have a very individual percussive style. Nicknamed 'The Groove Meister', his credits include Otis Grand, Larry Garner, Philip Walker, Robert Ward, Guitar Shorty, Wes McGhee, Kimmie Rhodes, Lee Sankey and the Earl Green Band. [more...]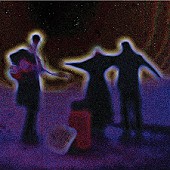 'Across The Water'
our latest cd is on sale now
click on the cover
---
Distributed in the UK by:
Available from CD Baby in
the US and Canada:

---